Advice on the risk of food contamination around Fukushima nuclear plant
Find out the latest advice on food and drink contamination within the 80km exclusion zone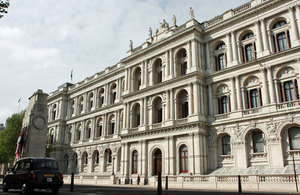 Water:
Overall, the most significant risk from drinking water is microbiological not radiological - broken pipes and sewage.
Used bottled water if this is available. Check the seals are unbroken. Bottled water is derived from groundwater not surface water, therefore, provided the bottles are sealed, there is minimum risk.
If bottled water is not available, tap water can be used but should be boiled, cooled and, if stored, kept in a sealed container.
If readymade liquid feed for infants is not available, all water used for making up feeds should be boiled and cooled whether bottle or tap water.
For those in evacuation and shelter areas follow arrangements/instructions put in place locally.
Food:
As a precautionary measure we are advising the following:
Do not eat food or milk, which have been produced/and or left outside, uncovered within the evacuation and shelter areas around the Fukushima nuclear plant.
Do not consume fish or shellfish that has been landed from, or left outside in the affected area.
Do not collect or eat food or produce from gardens, allotments or countryside in this area.
Do not eat fresh food purchased after the start of the accident from an open-air market or road side stalls, in the affected area.
BUT:
All food stored inside the home, shops and other buildings outside this area will be unaffected. Foods that may have been carried outside since the start of the accident, but which are well packaged and well sealed (in tins, cartons, bottles and boxes) and protected from any particles in the air are similarly unaffected.
Published 19 March 2011