Advice for lesbian, gay, bisexual and transgender travellers
Today is International Day against Homophobia and Transphobia (IDAHO). The Foreign Office has advice for LGBT travellers.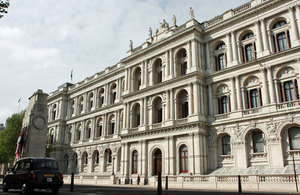 Attitudes towards gay, lesbian, bisexual and transgender travellers around the world can be very different from those in the UK.
But you're unlikely to have any problems if you prepare well and research your destination before you go.
When you're away:
Avoid potentially risky situations - don't do anything that you wouldn't at home!
Be wary of new-found 'friends' - criminals sometimes exploit the generally open and relaxed nature of the gay scene
Some resorts can be quite segregated - when you are outside the 'gay neighbourhood' expressions of sexuality may be frowned upon
Some hotels, especially in rural areas, won't accept bookings from same sex couples - check before you go.
Where can I find information?
Invest in a good guide book - many specialise in advice to gay, lesbian, bisexual and transgender travellers
Check out the map on the ILGA's website which highlights potentially dangerous regions and countries
Your travel agent or tour operator might have an idea about the local LGBT scene, particularly in the more popular holiday destinations
Local gay, lesbian, bisexual and transgender groups are often best placed to advise you of local laws attitudes
The relevant British embassy can also offer advice.
Published 17 May 2011