World news story
UK Elections: Advice for British nationals in the Philippines
This was published under the 2010 to 2015 Conservative and Liberal Democrat coalition government
Information on how to participate in the upcoming elections scheduled to take place in the UK.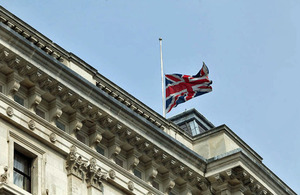 British nationals residing in the Philippines are encouraged to participate and to keep up to date with the upcoming elections and referendums scheduled to take place in the UK.
British citizens abroad, who have been registered to vote in the UK within the last 15 years, can apply to be an overseas voter. For nationals who were too young to register when they left the UK, their parent or guardian must have been registered.
The autumn 2013 canvass in England, Scotland and Wales is postponed in preparation for the introduction of Individual Electoral Registration (IER). For more information on IER please visit their website.
The canvass will take place from October 2013 and will end in February 2014 in England, and March 2014 in Scotland and Wales. In Scotland, the canvass will include a form for young people in preparation for the Referendum on independence for Scotland. For information on the referendum please click here.
There is also a planned canvass in Northern Ireland this autumn. For more information on the Northern Ireland canvass please click here.
For complete information, including how to register votes** from overseas, please visit the following websites:
** Consular staff are unable to witness voter registration forms. These forms may be witnessed by any other British citizen living overseas as long as the person is not a close relative.
Document information
Published: 4 September 2013