Admiral thanks Cornwall for anti-piracy efforts
The Royal Navy's second most senior sailor has thanked the men and women of HMS Cornwall for their four-month sweep of the Indian Ocean keeping the pirate scourge in check.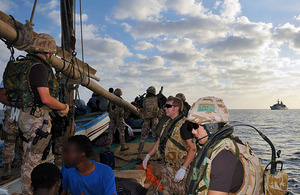 Commander-in-Chief Fleet Admiral Sir Trevor Soar joined the Devonport-based frigate in Jordan in the final throes of her east of Suez mission.
HMS Cornwall has completed her tour of duty off the Horn of Africa and is making her way home to Devonport - which she's not seen since 28 October last year.
A month after departing the UK, the Type 22 took over as flagship of Combined Task Force 151, the principal naval group charged with dealing with piracy.
From Cornwall, Pakistan's Commodore Abdul Aleem and his multinational staff choreographed the movements of numerous warships and auxiliaries across 1.1 million square miles (2.85 million square kilometres) of the Indian Ocean - nearly four times the size of the North Sea, chiefly around the Gulf of Aden, Horn of Africa and the east coast of Somalia.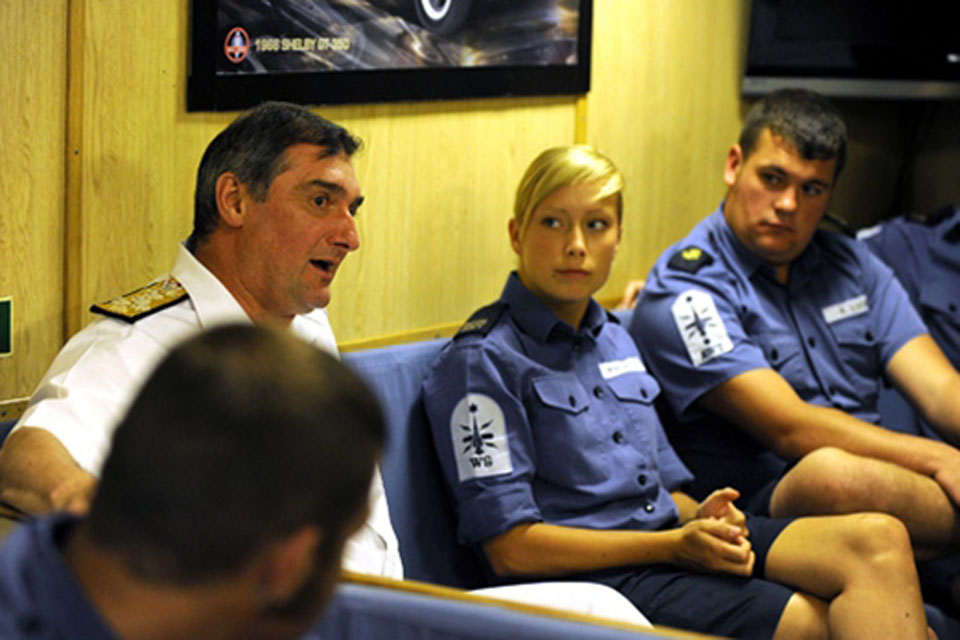 The four months with the Commodore embarked saw HMS Cornwall offer medical assistance to merchantmen in distress, escort cargo vessels through 'Pirate Alley' - the waters between Yemen and Somalia which are particularly prone to attacks by latter-day brigands, thwart or ward off numerous pirate attacks, and free five Yemeni hostages after their dhow was seized by pirates.
Commodore Aleem and his staff departed Cornwall when the frigate paid a brief visit to Djibouti, one of the hubs of the anti-piracy mission, and said that, throughout his four months aboard, the ship's company had supported his team to his 'utmost satisfaction' while Cornwall herself was a 'fine Royal Navy platform, manned by a highly professional and competent body of brave men and women'.
Another 1,400 miles (2,250km) nearer home in the Jordanian port of Aqaba, famousy liberated by Lawrence of Arabia a century ago, Admiral Soar came on board to discuss Anglo-Jordanian links as well as various aspects of Cornwall's demanding deployment.
Key amongst the items to chat about was the current tempo of counter-piracy operations, which as well as the presence of substantial allied naval forces in the region is also dictated in part by the weather; the impending monsoon season should see freebooter activity drastically reduced.
Having left Jordan, the ship is now making a fairly rapid passage for home.
The frigate is due to pay her farewell visit to Falmouth on 25 April 2011 (Easter Monday) before sailing into Devonport for the final time the following day.
HMS Cornwall and her remaining Type 22 sisters are being decommissioned early under last year's Strategic Defence and Security Review.
Published 13 April 2011