Additional RAF Tornado jets arrive in Italy
Four Royal Air Force Tornado GR4 fast jets have arrived at Gioia del Colle air base in southern Italy to provide further support to UK operations over Libya.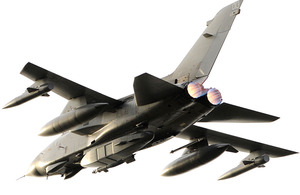 The aircraft, flown by crews from RAF Lossiemouth, mark a significant increase in the RAF's reconnaissance capabilities as part of Operation ELLAMY over Libya.
One of the jets arrived fitted with a RAPTOR (Reconnaissance Airborne Pod for Tornado) device which enables the aircraft to provide detailed reconnaissance imagery over large areas.
As a secondary function, the Tornado GR4 jets will also be available to boost the strike capability of NATO operations over Libya.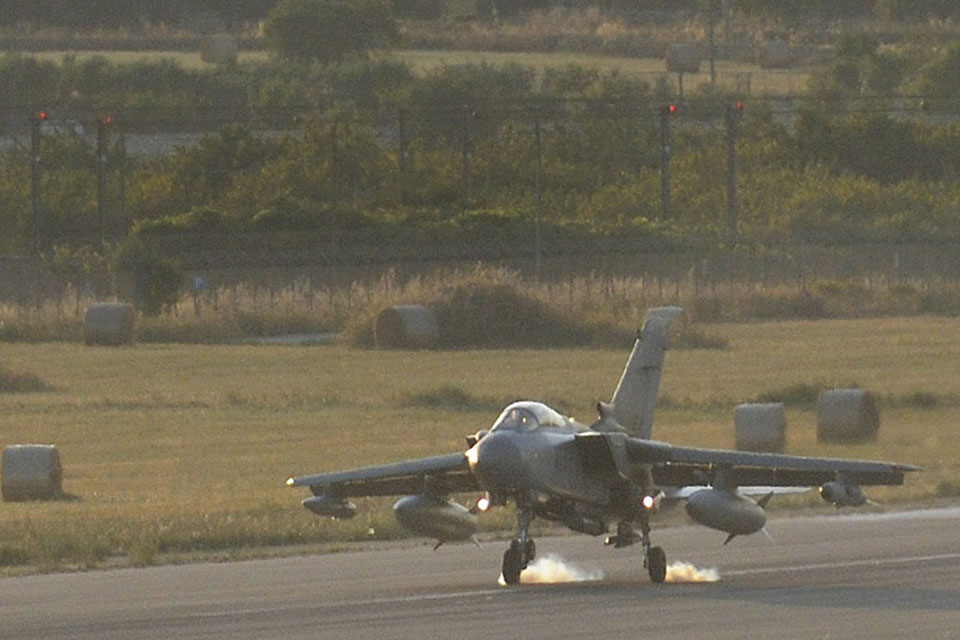 Speaking from Gioia del Colle, Officer Commanding 2 (Army Cooperation) Squadron, Wing Commander Nick Tucker-Lowe, said:
The arrival of the additional GR4s will be a considerable boost to the already potent combat intelligence, surveillance and reconnaissance capability that the Tornado GR Force already brings to Operation ELLAMY.
To date, 2 (AC) Squadron have had huge success with the precise engagement of hundreds of targets and the collection of thousands of images which have provided valuable intelligence for NATO.
These additional aircraft will allow us to further increase our presence over the skies of Libya and ensure that we continue to protect Libyan civilians.
Crews from 2 (AC) Squadron, based at RAF Marham in Norfolk, have been operating the 12 Tornado GR4 aircraft already based at Gioia del Colle since May 2011.
There are also six Typhoon jets deployed alongside the Tornado GR4s, currently operated by personnel from 3 (Fighter) Squadron, RAF Coningsby.
In the next few days the aircraft will be prepped for operations by the personnel of 906 Expeditionary Air Wing and take to the skies over Libya as part of Operation ELLAMY.
Published 20 July 2011