News story
Active Eagle puts Paras through their paces
From helicopter assaults to dealing with public disturbances, the British Army's rapid reaction force is ready for action.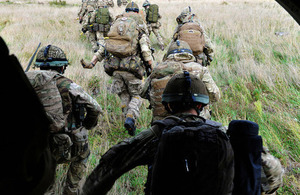 Exercise Active Eagle has seen the 2nd Battalion The Parachute Regiment (2 PARA) battle group undergo demanding and varied training at the Stanford Training Area (STANTA) in Norfolk.
The exercise saw the Air Assault Task Force (AATF) deploying to extract European citizens from a fictional country with long-standing frictions along sectarian lines, and dealing with a terrorist threat.
The 2 PARA battle group is based around the airborne infantry of 2 PARA, with the attached artillery, engineering, signals, aviation, logistics and medical support from 16 Air Assault Brigade needed to conduct operations.
The 2 PARA battle group is currently serving as the AATF, which is ready to deploy anywhere in the world at short notice to conduct the full spectrum of military operations, from non-combatant evacuation operations to war-fighting. Active Eagle helped to provide a run out for the battle group, ensuring it is ready to deploy, and provided refresher training on key skills.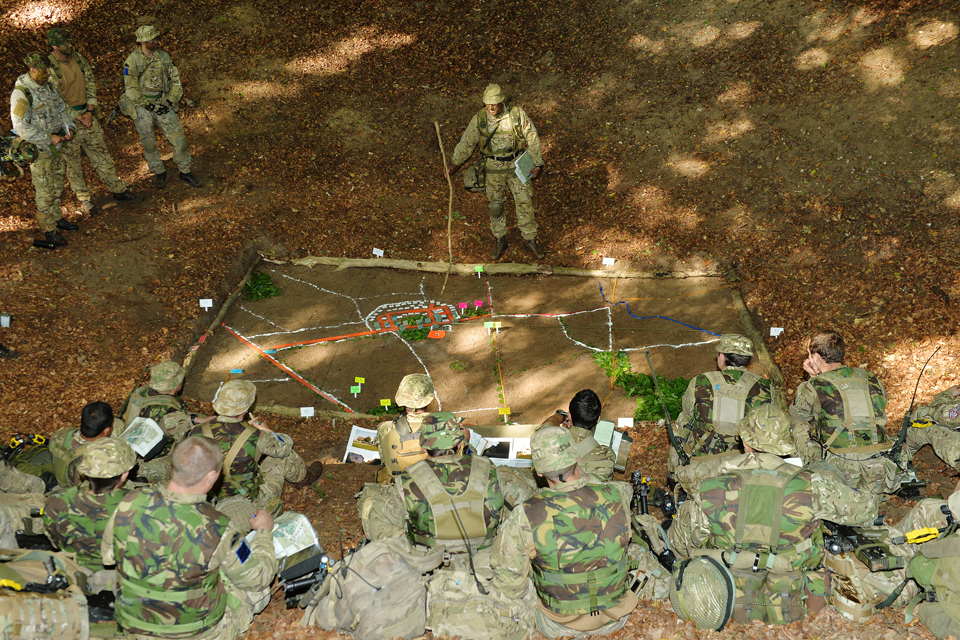 The battle group converged on Rock Barracks in Woodbridge to mount for the operation before being inserted into STANTA by parachute and helicopter. Scenarios the troops had to deal with included protecting an embassy against a rioting crowd who bombarded them with abuse, petrol bombs and missiles, and assaulting a village to free local police under siege from insurgents.
The 2-week-long training concluded with live fire battle runs that saw troops manoeuvring across hostile countryside by day and night, with fire support from 105mm light guns, 81mm mortars and Apache attack helicopters, and surveillance from RAF Tornado GR4 fast jets.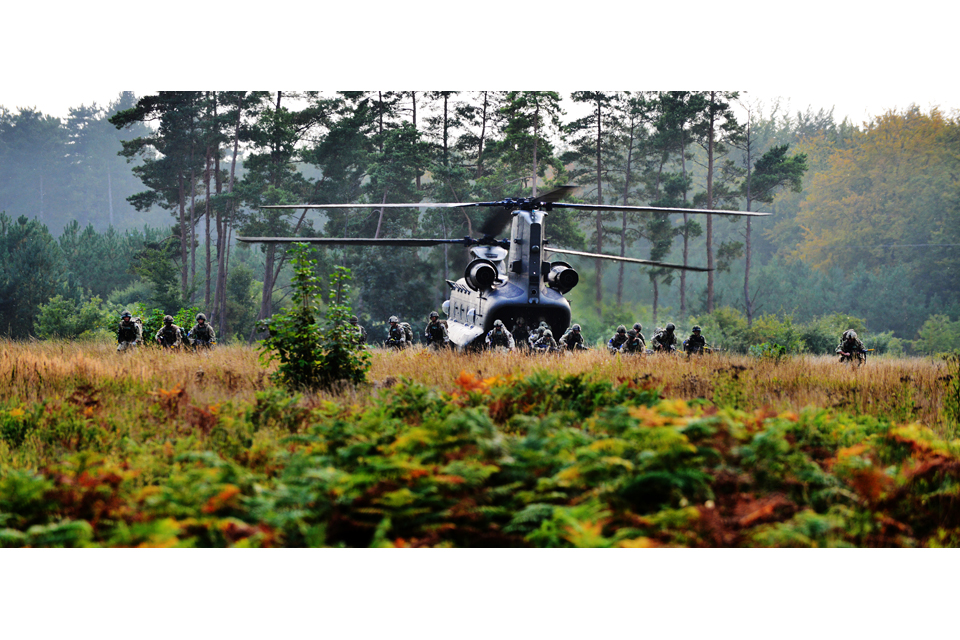 Lieutenant Colonel Adam Dawson, Commanding Officer of 2 PARA, said:
This exercise is designed to corral within 1 scenario the multifaceted challenges that the AATF may face. It gave the opportunity to run out the planning team's functions within the headquarters and access a broad range of assets. Combined with challenging and enjoyable training, it has resulted in a confirmation of our readiness for any challenge that may require our intervention.
Corporal Dan Bradley, aged 27 from Droitwich, is a member of the Patrols Platoon which parachuted in to set up covert observation posts to monitor movement at an insurgent position.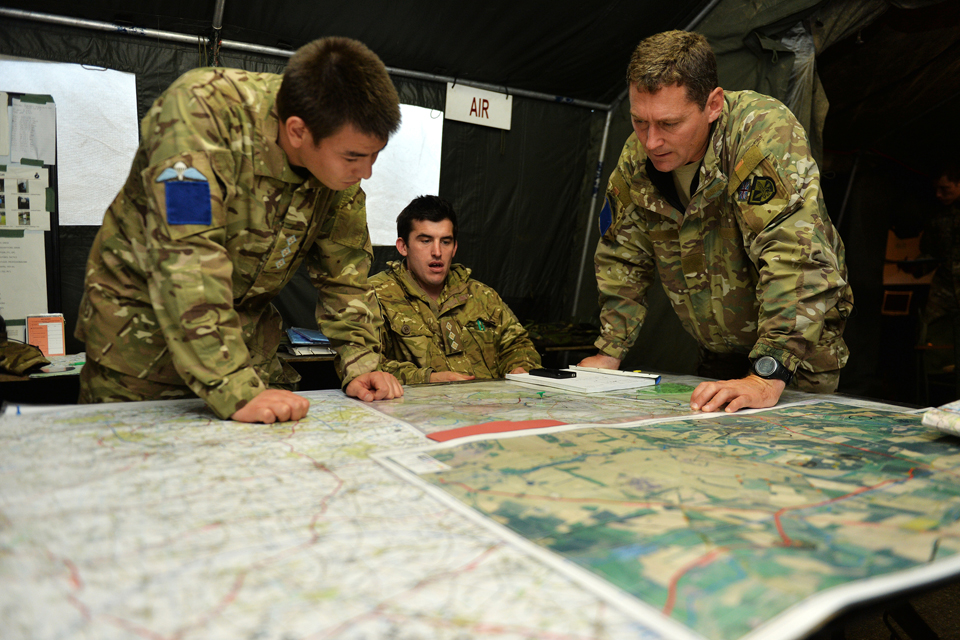 Corporal Bradley said:
We work ahead of the main body of troops to establish where enemy forces are and what their pattern of life is to inform the commander's planning. Our role is all about seeing without being seen and is a real test of the basic soldiering skills of living in the field and camouflage.

I've been on 2 tours of Afghanistan and this is a very different style of working – we move on foot carrying all our kit and supplies – but the experience of operations has put us in a good place to adapt.
STANTA is maintained by the Defence Infrastructure Organisation (DIO), which is responsible for managing and maintaining MOD's land and properties. At 35 square miles, the ranges cover 2% of Norfolk and are used 350 days every year by an average of 80,000 troops.
Lieutenant Colonel Tony Powell, Deputy Commander DIO Ops Training East, said:
DIO's priority is to support our Armed Forces as they prepare for operations. STANTA is a large and diverse training area which enables troops to re-enact a number of real-life scenarios. It is perfectly suited to large scale, specialised and demanding exercises such as Exercise Active Eagle.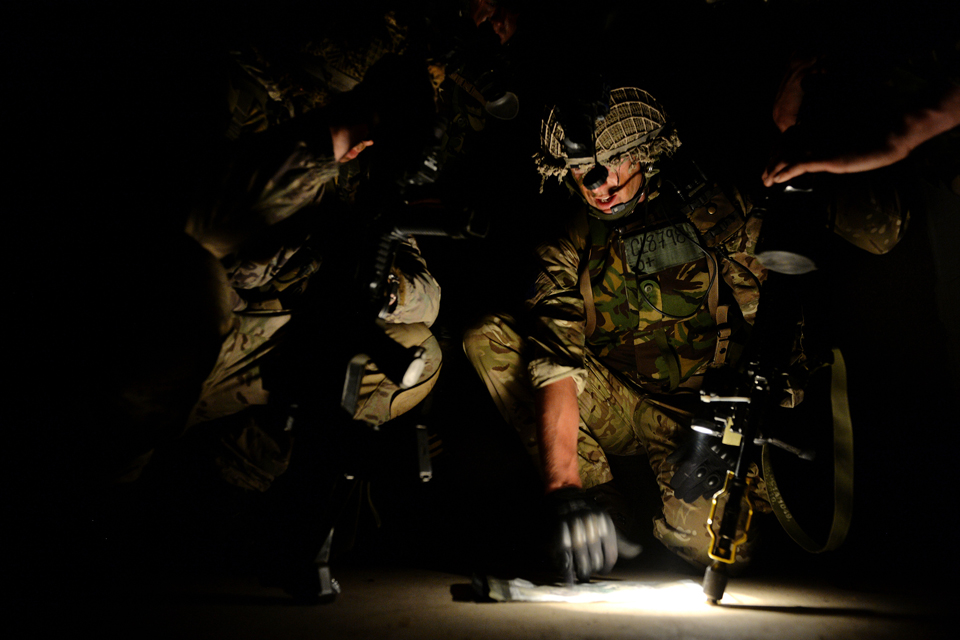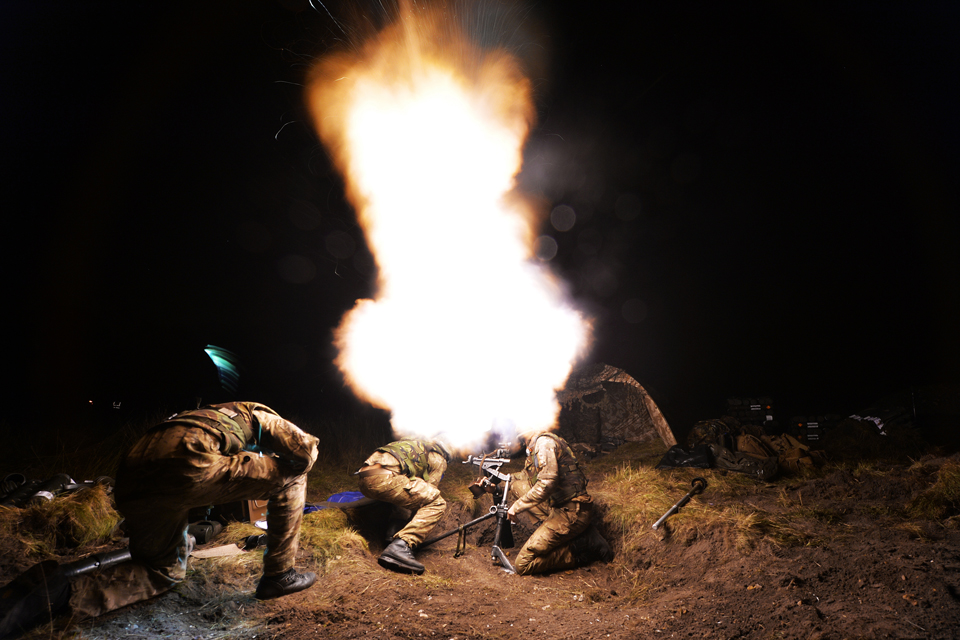 Published 8 October 2013
Last updated 9 October 2013
+ show all updates
Edited to include information about Defence Infrastructure Organisation
First published.