Press release
Action taken at ambulance trust in south of England
The health sector regulator Monitor has taken action at South East Coast Ambulance Service NHS Foundation Trust.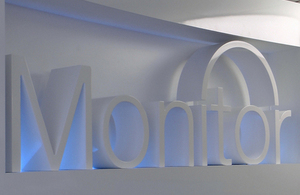 The health sector regulator Monitor has taken action at an ambulance trust which ran a project that increased how long some patients were waiting for ambulances, without giving sufficient consideration to the impact on patient safety or fully informing the trust board.
The project, which was run between December 2014 and February 2015 in the south of England, was poorly handled by the South East Coast Ambulance Service NHS Foundation Trust.
The trust launched this as a response to the high pressures it was facing locally during the last winter. The trust changed how it handled some NHS 111 calls which were transferred to the 999 emergency system to give itself additional time to deal with more urgent calls.
The project applied this extra time to calls which were placed in the second most serious category. These are for issues which may be life threatening but less time-critical.
Under national standards, ambulance trusts must deal with 75% of these calls within eight minutes. But under the project, the trust gave itself up to 10 extra minutes to re-assess what type of advice or treatment patients needed, and whether an ambulance was really required. There was a clear failure of management processes, and it also appears that the trust's board was not fully aware of these changes.
As a result, Monitor has concerns about how the trust is being run and how decisions are being taken. It has reasonable grounds to suspect that the trust is in breach of its licence to provide NHS services.
The regulator is working with the trust to identify what needs to be done to review the impact this project could have had on patients.
The trust will also commission a review into the way it handled this project and more widely into the way it makes decisions.
Monitor has also added a condition to the trust's licence so that, if sufficient progress isn't made, further action could be taken. This includes changing the leadership team at the trust, if necessary.
Paul Streat, Regional Director at Monitor, said:
Over the winter, there were significant demands on the NHS and it is understandable that trusts want to explore better ways of delivering the best possible care. But this project was poorly managed from the start, done without the proper authorisation and without enough thought given to how it might affect patients.

We have asked the trust to review the action it took to make sure there was no harm to patients, and look again at the way decisions are taken to prevent something like this happening again.
Published 29 October 2015