Action plan for Microgeneration published today
**Action plan to help consumers, communities and businesses become renewable energy generators published today ** **Vision of …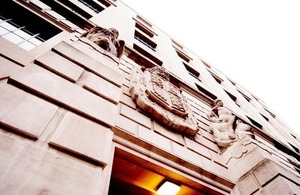 **Action plan to help consumers, communities and businesses become renewable energy generators published today
**

**Vision of microgeneration as everyday energy technology in homes and workplaces
**
Red tape cut for micro hydro electricity generation
The Coalition Government's new Strategy to promote Microgeneration and decentralised energy is published today, aimed at making localised energy a real possibility for householders and communities across the UK.
Today's publication is the result of successful collaboration with the industry, consumer groups and others, and follows a public consultation which closed in March this year.
Energy and Climate Change Minister Greg Barker said:
"I want to see a revolution in energy generation at a local level, giving genuine power to the people. We want to help people who are enthusiastic to generate their own energy matched by an industry with the desire, creativity and tenacity to grow in a sustainable and responsible way. That's why we have worked with industry to develop a clear way forward which includes cutting red tape for micro hydro projects helping this industry to prosper."
The plan is divided into workstreams each with key actions, milestones and responsibilities to drive the work forward.
The Strategy includes actions to improve the Microgeneration Certification Scheme (MCS) process, making it work more effectively for SMEs while continuing to protect consumers - for example by allowing greater flexibility in the treatment of micro hydro installations. This will be taken forward through the FITs comprehensive review launched later this summer.
Other actions include ensuring consumer protection is maintained across the microgeneration sector, and developing the skills and knowledge needed that are needed as it expands.
The Strategy will help bring small scale renewable technologies into homes, businesses and communities across the country, moving microgeneration from a niche market to the high street and helping to reduce the UK's carbon emissions.
---
Notes for Editors
The strategy defines microgeneration as installations generating less than 50kW for electricity and less than 300kW for heat.
In line with the terms of the Green Energy Act 2009, the strategy is restricted to England only, although some proposals may apply across Great Britain.
The Feed in tariffs scheme provides incentives for small scale electricity generation and the Renewable Heat Incentive up and running later this year will incentivise renewable heat generation. The RHI will cover commercial and multiple heat installations later this year and will cover domestic heat from 2012.
Microgeneration technologies already on the market include: Solar photo-voltaic panels (PV); Solar thermal panels; Ground and air source heat pumps; Wind turbines; Micro-Hydro, Micro-Combined heat and power (CHP) units; and biomass.
This document is part of a wide range of measures the Government is taking in the move to a low carbon green economy.
Published 22 June 2011