News story
Accelerator face-to-face meetings: 20 July 2017 in Cambridge
An opportunity to book a meeting with the Accelerator in Cambridge on 20 July 2017 to discuss your research idea.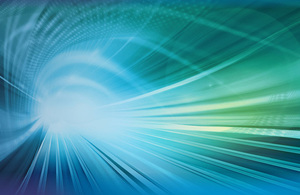 We've now reached capacity for these meetings, but you can still apply to the waitlist. We'll let you know if a space becomes available.
These 30-minute face-to-face meetings give you the opportunity to discuss your innovative research idea with Accelerator staff in private.
The Accelerator funds innovative proof-of-concept research that could lead to a cost-effective capability advantage for UK armed forces and national security. This is through the enduring competition or specific themed competitions.
Before you come to your meeting please prepare by thinking about:
what is your research idea?
what do you think is the military benefit?
will it save time/costs, improve capability/performance/reliability?
why should MOD invest in this work?
what will your approach be?
how will you structure your research?
what will you deliver?
what evidence will you produce?
what will the impact of your research be?
how will you demonstrate progress towards the claimed benefit?
The main purpose of this meeting is for you to ask questions, and most importantly, receive advice from the team, so please leave time for this during your 30 minutes.
Spaces will be on a first-come, first-served basis and an organisation should only register once. The Accelerator is part of the Defence Science and Technology Laboratory (Dstl) and only funds novel, high-risk, high-potential-benefit research.
If your proposal is a product that is already used in the defence and security market, you should speak to the Defence Suppliers Service, or see other ways of how to sell to Dstl.
The Accelerator team hold regular regional meetings. Join our Accelerator LinkedIn group for notification of future meetings.
Defence and Security Accelerator
GO1
Building 5
Porton Down
Salisbury
Wiltshire
SP4 0JQ
Please email for the quickest response.
Published 22 June 2017
Last updated 29 June 2017
+ show all updates
Meetings are now full. You can add your name to the waitlist.
First published.