Press release
A259 public information event at Winchelsea
Drivers, business owners and local residents are invited to find out more about proposed resurfacing work on the A259 between Winchelsea and Guestling Green in Hastings.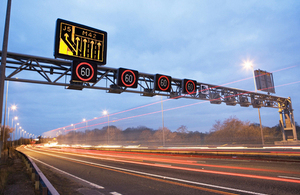 The Highways Agency is planning to resurface the A259 between Winchelsea and Guestling Green, as well as replacing road markings and cat's eyes to prolong the life of the carriageway and reduce the need for future potential disruption to road users.
Anita Waterton, Highways Agency Service Delivery Manager said, "We look forward to meeting residents and road users to answer any questions they may have about the work on the A259."
Work is due to start from Monday 9 March for three weeks. Work will take place between 8pm and 6am each night, weather permitting. While the work is taking place on the carriageway there will be a full closure of the A259 with road users being diverted off the A259 at Rye. They will follow the A268 to join the A28 and follow the A28 to join the B2092 into Hastings. Residents within the work area will be escorted to and from their properties by staff onsite.
Representatives from the Highways Agency will be available to answer questions about the scheme and its associated work at a Public Information Event to be held 3pm to 8pm on Monday 23 February 2015 at The New Hall Winchelsea, Rectory Lane, Winchelsea, TN36 4EE.
General enquiries
Members of the public should contact the Highways Agency Information Line on 0300 123 5000.
Media enquiries
Journalists should contact the Highways Agency press office on 0844 693 1448 and use the menu to speak to the most appropriate press officer.
Published 16 February 2015