World news story
A world free of gender-based violence: talk by UNFPA Executive Director
The UK and the United Nations Population Fund (UNFPA) co-hosted a talk on "Gender-Based Violence in Humanitarian Settings and Girls' Empowerment" by the United Nations Under-Secretary-General, and Executive Director of the UNFPA Dr Natalia Kanem at the British Embassy in Tokyo on 29 June.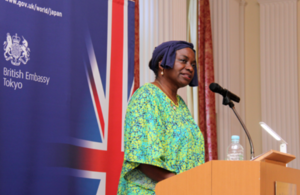 The event brought together officials from the Japanese Ministry of Foreign Affairs, Ministry of Defence, Cabinet Office and Japan International Cooperation Agency. Ambassadors, Diplomats, academics, UN agencies and various international organisations also participated in the event.
The British Ambassador to Tokyo, Paul Madden CMG opened the event. He introduced the UK's contribution to UNFPA activities and work to support adolescent survivors of sexual violence and ending child marriage. He also spoke about the importance of empowering women and girls. There are currently 700 million women who were married in childhood; without international efforts, the number will rise to nearly 1.2 billion by 2050.
The Foreign and Commonwealth Office's Special Envoy for Gender Equality, and Chair of FCO Women Joanna Roper, sent a video message. She said:
1 in 3 women around the world has or will experience gender-based violence in their lifetime, and this is one of the most widespread violations of human rights in our time.
To tackle these violations, Joanna Roper emphasised the UK's work on girls' education, supporting the goal of 12 years of education through the Safe Schools Declaration and the #LeaveNoGirlBehind campaign.
His Excellency Yasuo Fukuda, Former Prime Minister of Japan and Honorary Chair of the Japan Parliamentarians Federation for Population, Chair of the Asian Population and Development Association gave the opening remarks. H.E. Fukuda congratulated Dr Kanem on her appointment to the UN, and spoke of the central role of government in creating a harmonious society. He emphasised the importance of upholding the Sustainable Development Goals, cautioning that societies which failed to respect women could not hope to achieve them.
Dr Natalia Kanem, the United Nations Under-Secretary-General, and Executive Director of the UNFPA gave a passionate key note speech, drawing on her own firsthand experience as Under-Secretary General of UNFPA to vividly illustrate the plight of girls and women in humanitarian crises.
Dr Kanem emphasised:
Work in humanitarian and development contexts is linked and reinforces progress across the humanitarian-peace-development nexus.
Dr Kanem concluded her keynote speech by highlighting the importance of 'Safe Space' for women, and suggested:
Two ways to invest in the rights, resilience and capacities of women and girls are to listen to them and hear what they want now, and for their futures; and design programmes that would help them achieve their rights and future.
The key note speech was followed by a conversation between Dr David Ellis, Deputy Head of Mission at the British Embassy, and Dr Kanem. Responding to questions from the audience, they highlighted the importance of women and girls having faith in themselves, and encouraged Japanese media to engage more in this important issue of gender-based violence.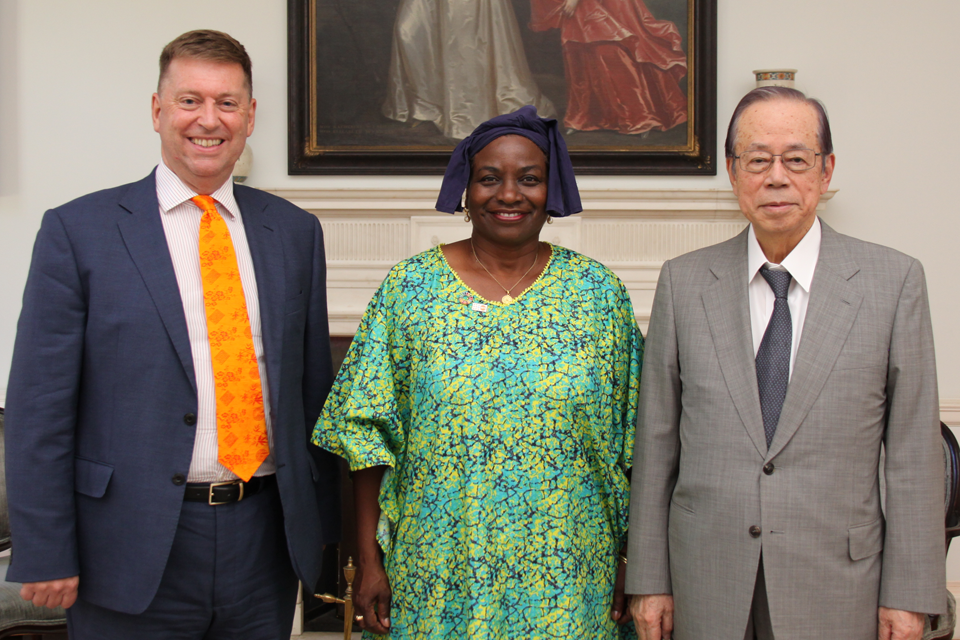 Published 9 July 2018