News story
'A Welsh welcome is hard to beat'
The Secretary of State for Wales has offered her congratulations to owners of the Wrexham-based pub The Bridge End Inn, who have scooped the…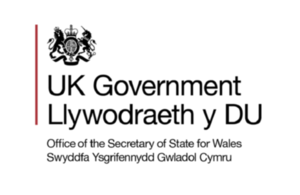 The Secretary of State for Wales has offered her congratulations to owners of the Wrexham-based pub The Bridge End Inn, who have scooped the title 'CAMRA Pub of the Year' after just two and a half years of being open.
The Ruabon Bridge End Inn is run by Landlord Peter McGivern and his son Matthew, who brews the beer in the pub's micro-brewery.  They were recognised as 'outstanding' in a number of key categories: atmosphere, decor, service, value, customer mix, warm welcome, and excellent beer.  The pub, which is the first Welsh pub to win the title, receives its winners' plaque from CAMRA today.
Other establishments in Wales were also recognised in the Budweiser Budvar Top 50 Gastropub 2012 awards, including The Hardwick, near Abergavenny, and the Felin Fach Griffin, near Brecon.   On Wednesday, several Welsh MPs noted the importance of the role of food and drink in their constituencies at the Welsh Grand Committee on Agriculture with Minister, Jim Paice.  
The Welsh Secretary said: "This string of awards for high-quality food and drink establishments proves that a Welsh welcome is hard to beat.  We have world-class eateries, pubs and tourism attractions in Wales and the increasing domestic and international attention they are gathering is well-deserved. 
"I offer my full congratulations to Peter and Matthew McGivern as well as The Felin Fach and The Hardwick, who are putting Wales on the map for food and drink lovers - long may they continue!'
Published 10 February 2012