Press release
'A Shakespearian treasure – with a Welsh twist'
Wales Office Minister David Jones has today [15th February] lent his support to Theatr Clwyd Cymru following his visit to the company's production…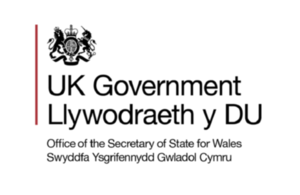 Wales Office Minister David Jones has today [15th February] lent his support to Theatr Clwyd Cymru following his visit to the company's production of 'As You Like It' in Mold last night. 
The show, directed by Terry Hands, is recognised as one of Shakespeare's most popular comedy pieces and also stars Torchwood/The Syndicate actor Kai Owen as wrestler character 'Charles'. 
**The Minister, who was invited as a special guest, said: **
"I was delighted to attend last night's show, one of Shakespeare's most treasured works - with a Welsh twist.  Theatr Clwyd has an impressive repertoire for producing thought-provoking, high-quality productions.  This latest offering has showcased another collection of talented, home-grown artists. 
"Theatr Clwyd Cymru invests heavily in young people with its 'Theatre for young people' department, through which young actors can also become part of the company's mainstream productions.  They are helping to put Welsh theatre on the map, by taking their works on tour so that others can delight in the magic they have created.   
We have a legacy for artistic excellence and world-class performing arts in Wales and Theatr Clwyd Cymru is a company of which the whole of Wales can be proud."
Notes for editors:
Theatr Clwyd's production of 'As You Like It' is running until 10th March
Published 15 February 2012