A royal opening for new Headley Court rehabilitation complex
Their Royal Highnesses The Prince of Wales and The Duchess of Cornwall have today opened the new Jubilee Rehabilitation Complex at the Headley Court Defence Medical Rehabilitation Centre.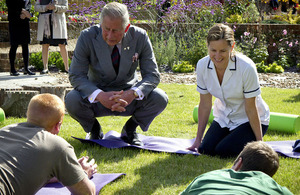 This is a brand new £16.9m complex, fully funded by the Ministry of Defence, which also features an 'activities of daily living' flat where patients can learn to live independently.
The complex includes a new state-of-the-art therapy building with a second prosthetics department, radiology department and open plan gym to ensure that injured personnel continue to receive world-class medical care and rehabilitation.
In addition to the Minister for Defence Personnel, Welfare and Veterans, Mark Francois, the opening was also attended by serving personnel and veterans who competed in the London 2012 Paralympic Games.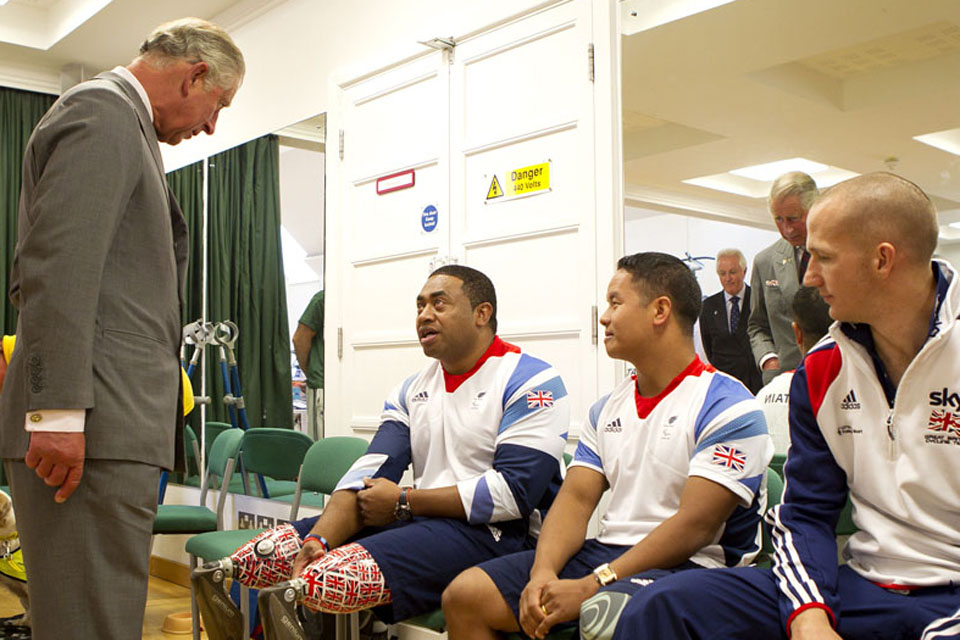 Mr Francois said:
It is an immense pleasure and privilege to attend the opening of the Jubilee Rehabilitation Complex at Headley Court in my new role as Minister for Defence Personnel, Welfare and Veterans.
Countless times we have seen the determination of injured personnel at Headley Court in their rehabilitation, and recently at the Paralympics after their recovery. This fantastic new complex will continue to provide crucial world-class treatment and rehabilitation to those who need it.
Defence Medical Rehabilitation Centre Commanding Officer, Group Captain Clare Walton, said:
On behalf of all the patients and staff at Headley Court I would like to thank Their Royal Highnesses for officially opening the Jubilee Rehabilitation Complex.
I know the new facilities will enable our staff to continue to provide the very best of care to our patients and to keep Headley Court at the forefront of rehabilitation and prosthetics.
I would also like to thank the Defence Infrastructure Organisation, its regional industry partner PriDE and principal contractor Rollalong for delivering the complex on schedule.
Published 19 September 2012