"A reconciliation and political process led by the Afghan Government is essential"
Minister Alistair Burt discusses the UK's position on efforts to reconcile and reintegrate members of the Taliban on the terms set out by the Afghan Government.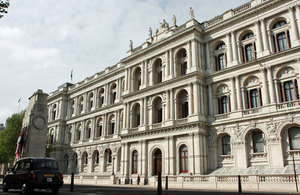 This morning Alistair Burt, Foreign Office Minister with responsibility for Afghanistan, spoke on Weekend Breakfast on Radio 5.
He addressed the announcement by President Karzai of Afghanistan that negotiations were taking place between the United States and the Taliban:
The fact that there is some process started in an exploratory way is entirely in line with what the international community and the Afghan community, Afghan Government, is looking for. We've long supported Afghan led efforts to reconcile and reintegrate members of the insurgency on the terms of the Afghan Government which is to renounce violence, cut links with terrorist groups and accept the constitution. If this is a further step along that process then that ultimately is where things have to go.
The UK is committed to supporting Afghan efforts to secure long-term stability and security in order to keep both the Afghan people and the UK safe from terrorism. Minister Burt also stated in the interview that:
(…) everyone has known that part of the process for that is not only to be as successful as possible militarily to secure the ground, to train up the Afghan National Army and National Police themselves to be able to hold it, but have the political settlement that will mean these gains will be permanent.
Published 19 June 2011