News story
A proportionate response'
The system of checks on people working with children and vulnerable adults will be reconsidered, Home Office minister Lynne Featherstone announced today.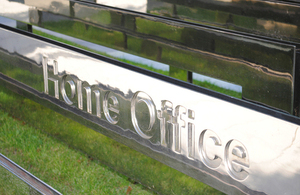 A review of the the Vetting and Barring Scheme will look at what scheme, if any, is needed and if it is which the number of roles should be covered by it.
Read the full press release here.
Proportionate response
The scheme was originally devised following recommendations made by the Bichard Inquiry into the 2002 Soham murders.
But in June this year, the Home Secretary said that the government intended to bring the scheme back to 'common sense levels,' following public concerns that up to nine million people would be affected by the checks. The scheme has been halted pending the outcome of this review.
Commenting on today's announcement, Home Office minister Lynne Featherstone said: 'While it is vital that we protect the vulnerable, this scheme as it stands is not a proportionate response.
'There should be a presumption that people wishing to work or volunteer with children and vulnerable adults are safe to do so unless it can be shown otherwise.'
Final recommendations will be announced early in the New Year.
Criminal record checks
Meanwhile, a review of the criminal records scheme has also been announced.
Sunita Mason, the government's independent advisor for criminality information management, will consider whether prospective employers should be told about minor offences and police intelligence.
The final conclusions from these reviews will help asses the role of the Independent Safeguarding Authority and Criminal Records Bureau to ensure that there is no duplication of work.

Published 22 October 2010