News story
'A new era for British broadcasting from Wales': Welsh Secretary welcomes Roath Lock opening
Secretary of State for Wales, Cheryl Gillan has today [12th March] offered her support for Roath Lock, on its official opening. The 170,000…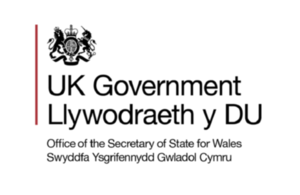 Secretary of State for Wales, Cheryl Gillan has today [12th March] offered her support for Roath Lock, on its official opening.
The 170,000 sq ft (15,800 sq m) studio site will be home to some of the network's major productions including Doctor Who, Casualty and Upstairs Downstairs.  
The Welsh Secretary, who visited the drama village site during construction, welcomed the BBC's contribution to the Welsh creative industries as well as its role in promoting Wales abroad.  The Drama village is a focal point of the 'Porth Teigr' project, which will later see housing and retail outlets join the site.
Mrs Gillan said: "The creative industries are a key sector in the Welsh economy, contributing approximately £750m and employing around 24,000 people.  Wales has so far been in a prime position to prime to reap benefits from the transfer of more drama and factual programme production out of London and this has attracted inward investment and helped to drive growth through the creation of jobs.  
"The BBC makes an important contribution to cultural life in Wales as well as the economy.  The fantastic successes of networked programmes such as Gavin and Stacey, Dr Who, Torchwood and Coalhouse has given BBC Cymru Wales a reputation for excellence and Wales is now celebrated for its vibrant broadcasting sector.  This is a new era for British broadcasting and I look forward to many more years of world-class 'Made in Wales' programming."
Published 12 March 2012