A national strategy for carers
Setting out government's priorities for carers.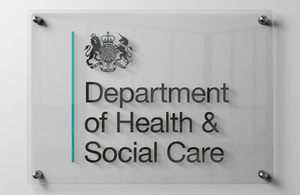 Caring about carers: a national strategy for carers was published in 1999.
This was then reviewed in 2010 after consultation. The document Recognised, valued and supported: next steps for the Carers Strategy sets out the Government's priorities for carers and identifies the actions we will take to ensure the best possible outcomes for carers and those they support, including:
supporting those with caring responsibilities to identify themselves as carers at an early stage, recognising the value of their contribution and involving them from the outset both in designing local care provision and in planning individual care packages
enabling those with caring responsibilities to fulfil their educational and employment potential
personalised support both for carers and those they support, enabling them to have a family and community life
supporting carers to remain mentally and physically well.
The Department of Health has also published a guide on emerging evidence, which includes examples to illustrate how the principles of personalisation have been applied, emphasising the value of finding ways forward that make sense and work best locally.
Published 25 July 2011