A library service for the 21st century
Local Government Association Group and the MLA report on future libraries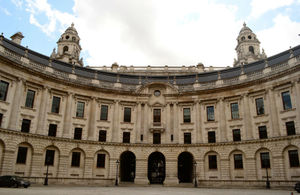 The Local Government Group and the Museums, Libraries and Archives Council (MLA) have today published a joint report on the future of libraries.
Future Libraries: Change, options and how to get there, a summary of the findings so far from the Future Libraries Programme pilots, puts forward four ideas for helping to ensure the future survival of libraries:
running libraries in partnership with the private sector, charities and other councils
extending the reach and range of library services by integrating them with other community facilities like churches, shops and village halls and providing public services such as health centres and police surgeries in existing libraries
sharing back office and mobile library services with neighbouring local authorities
giving library users the ability to play a more active role in running library services themselves
"Across England, councillors and managers are working to develop plans that will meet their community's changing needs while balancing budget pressures," said Culture Minister Ed Vaizey. "The Future Libraries Programme has shone a spotlight on excellent examples of innovation and creative partnership working. It will be a hugely useful resource, inspiring local authorities to emulate the best ideas to provide a first rate library service."
Sharing the findings
Since the programme's launch in August 2010 51 projects have submitted expressions of interest with the participation of over 100 local authorities. Ten projects were taken forward as pilots, involving 36 councils. The findings of the Future Libraries Programme will now be shared with councils across the country.
Further information
Published 26 November 2012