News story
'A fair deal for Wales' says Welsh Secretary
Savings needed in Wales to help reduce the massive national spending deficit have been announced by the Government today. Secretary of State…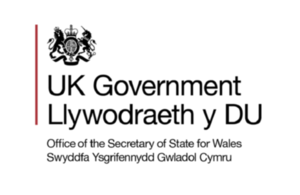 Savings needed in Wales to help reduce the massive national spending deficit have been announced by the Government today.
Secretary of State for Wales Cheryl Gillan, who held talks with Chief Secretary of the Treasury David Laws last week, has told First Minister Carwyn Jones that efficiencies needed from Wales will amount to 1.2 per cent of the Assembly budget. The Assembly share of the £6.243 billion deficit reduction plan amounts to £187 million.
Mrs Gillan said: "These have been hard and difficult decisions but it is only right and proper that Wales makes its contribution to helping reduce the massive fiscal deficit that has been left as the legacy of the previous Government.
"I am pleased that we have been able to limit the savings in Wales to 1.2 per cent, significantly less than many Government departments. This is a fair and proportionate deal for Wales.
"As the Prime Minister told the First Minister on his visit to Cardiff last Monday, the devolved administrations can if they wish defer these savings until 2011-2012, although these savings will need to be made either this year or next year.
"It is, of course, for the Welsh Assembly Government to decide whether they wish to defer the savings and how the savings are to be distributed across the devolved programmes. So we see no need to cut essential frontline services in Wales - or any part of the UK - as a result of these savings.
"In addition, the Government is providing the Welsh Assembly Government with increases from Barnett consequentials of £24 million, reflecting, for example, savings used by Government departments on targeted** **measures to increase social housing, further education, apprenticeships and business rates.
"These have been tough decisions but reducing the deficit is essential to ensure economic recovery. At the moment we have to borrow £1 in every £4 spent by the Government across the UK. This is totally unsustainable.
"Our swift action has shown this Government's determination to tackle this deficit as a priority. The message is clear - our crippling public debts threaten our financial stability and if not addressed will derail our economic recovery.
"The Government is committed to working constructively with the Assembly and all the devolved institutions in tackling the deficit reduction together, and sharing approaches and experience on how to make savings most effectively. After all, we are all in this together."
Published 24 May 2010