World news story
New document scanning solution comes to Nairobi Visa Application Centre
The Teleperformance Service is piloting a document scanning solution in changes to the visa application process.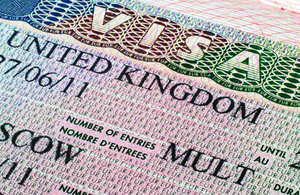 From 6 March 2017 Teleperformance Contact will scan your supporting documents while you are at the visa application centre.
In order to avoid delays and damage to original documents, we recommend that all applicants note the following:
Where possible all documents should be A4 size;
Any documents which are smaller or larger than A4 should be photocopied onto A4 sized paper;
Clips or pins should be removed from documents before submitting them;
Documents that are torn, crumpled or heavily creased should be photocopied onto A4 sized paper before they are submitted, as they cannot be scanned in this condition.
Published 6 March 2017