News story
A Call to Action Health Visitor Implementation Plan Summary Progress Report
Securing a future health visiting service that is universal, energised and fit for long-term growth requires prompt action and investment.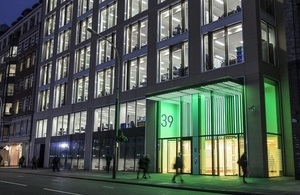 Therefore, the Department embarked on a four-year transformational programme of expanded and refocused training, recruitment and retention, professional development and improved commissioning as part of the plan to improve public health.
This summary report sets out progress made on key areas since April 2011. The Department is currently working with stakeholders to produce the first annual report in order to share information on the important work conducted by our Early Implementer Sites, the profession and service that will serve to lay the foundations for a strengthened and improved service for children and families.
Subsequent progress reports against the Government's commitment will be published quarterly until 2015.
Published 1 November 2011