Energy and Climate Change Secretary Edward Davey today set out measures to help ensure that energy consumers are treated fairly and make it …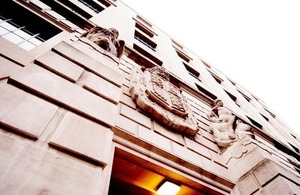 Energy and Climate Change Secretary Edward Davey today set out measures to help ensure that energy consumers are treated fairly and make it easier for households get a better deal for their gas and electricity, including:
New powers for Ofgem. Ofgem will be able to require companies who have breached licence conditions to compensate consumers who have lost out directly, rather than necessarily having to rely on a voluntary approach. Consumers will benefit directly instead of fines just going to the Treasury. The Government has already strengthened Ofgem's hand by making it harder for energy companies to block licence changes, and introducing tougher rules on the information suppliers have to provide to their customers. Following a consultation over the summer, the Secretary of State has decided that Ofgem's powers will be beefed up further.
Help for prepayment meter customers in debt. The Government wants energy consumers wherever possible to be able to choose the best energy tariff for them. At the moment, prepayment meter customers who are more than £200 in debt to their energy supplier cannot switch to another company - which means they could be missing out cheaper deals elsewhere. Following a review by Ofgem, a voluntary agreement with suppliers means that this threshold will be raised to £500. From 1 November tens of thousands more households will be able to shop around for a better tariff and switch if they find a cheaper deal.
Collective Switching Competition. Energy Secretary Edward Davey has been pushing to make it easier for people to club together to get a better deal on their energy. 'Collective purchasing and switching' as it is known has the potential to help the most vulnerable households to save. As he said at the launch in July of Cornwall Together, the first initiative of its kind bringing together local organisations to provide a collective switching service that also targets fuel poverty, the Secretary of State wants to see many more similar schemes get off the ground. Now the Energy Secretary is putting booster rockets on the concept, with a £5m competition for the most innovative local authority or third sector schemes.
Better billing. Energy bills are rising, but fewer people than ever seem to be shopping around and switching to a better deal. That is why Government is working with Ofgem to ensure that consumers have clear information on their bills about the supplier's cheapest tariff and the savings consumers could make by switching. The Government is also working with suppliers to get better information for consumers, including the possibility of putting Quick Response (QR) codes on energy bills/annual statements to make it possible to switch through mobile phones.
 Independent suppliers summit. 99% of domestic households are customers of only six main energy suppliers. The Government wants to see more competition in the market, with companies working harder to win and then keep consumers' business. Building on the work the Government has already carried out to reduce barriers to entry and growth, the Secretary of State will host a summit with independent suppliers to explore with them what more can be done.
NOTES TO EDITORS
The consultation on new consumer redress powers for Ofgem ran from 10/04/12 to 02/07/12
For more information on collective purchasing and switching, see:Edward Davey launches collective switching scheme Cornwall Together (23/07/12)
Davey: Next steps on collective purchasing for a better energy deal (23/05/12):
Earlier this year the Deputy Prime Minister announced how the Government and energy suppliers will put people in control of their energy bills by making sure that they can easily find and get the best deal for them. See 'Government and energy suppliers reach agreement to help consumers get best deal' (11/04/12):
Published 23 September 2012