£75K scheme to fund craft in museums launches
Art Fund and Crafts Council celebrate fifth year of initiative.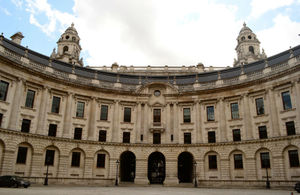 UK museums are being given the chance to acquire a piece of outstanding international contemporary craft with a 100 per cent grant.
The Art Fund and the Crafts Council have today launched this year's £75,000 Art Fund Collect scheme, which aims to boost public collections with craft.
Curators from museums and galleries across the country are being invited to apply for exclusive preview access to COLLECT, Europe's leading art fair for contemporary objects, in order to select one work they would like for their museum.
Shortlisted curators will be given an hour before all other visitors to visit the 31 galleries of works at the fair. They will then present their chosen item to the Art Fund Collect judging panel, who will decide which objects have been best presented and most merit joining a public museum collection. In 2011, eight curators each had an object for their public collections funded through Art Fund Collect.
Stephen Deuchar, Director of the Art Fund, said: "The Art Fund's collaboration with the Crafts Council through Art Fund Collect has been instrumental in ensuring that some of the most innovative and accomplished contemporary craft practitioners are now represented in museum collections, and we look forward to building on these fantastic achievements with this year's edition of the programme."
Rosy Greenlees, Executive Director of the Crafts Council, added: "Since its inception, £275,000 has been spent through Art Fund Collect. The scheme has enabled the purchase of 22 works of contemporary craft to be placed in 16 museums and galleries across the UK - significantly enhancing these collections."
Curators have until 14 March 2012 to submit their applications to take part. The shortlist, compiled by the judging panel, will be announced in April.
Further information
Published 19 August 2012