World news story
70 strong Australia and New Zealand tech delegation lands in London
One of the biggest ever delegations of Australian and New Zealand tech businesses lands in the UK this week for London Tech Week.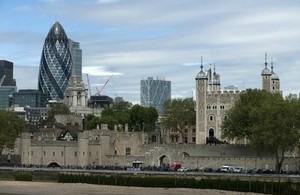 Over 70 delegates from Victoria, Queensland and New Zealand will descend on the dynamic tech capital, to participate in London Tech Week 2017, Europe's largest festival of technology, and to explore business opportunities.
The participants, which include fast growing start-ups and small medium sized enterprises established corporate businesses, and leading venture capitalists, will visit prominent tech hubs such as:
They will also meet with UK companies to explore collaboration opportunities and learn about the support available and how to set up a UK operation.
The delegations have been organised by Trade Victoria, Startup Catalyst, and NZ Trade & Investment working closely with the UK Department for International Trade which has offices in Melbourne, Sydney, Brisbane, Perth and Auckland.
Michael Ward, Director General, UK Department for International Trade, Australia and New Zealand said:
We're delighted that so many Australian and New Zealand companies are participating in London Tech Week and that we have been able to provide practical support to these missions.

London is already home to over 46,000 technology businesses and growth is set to continue with leading companies such as Apple and Google opening new headquarters in the capital. Such an extensive tech ecosystem, combined with access to world-leading talent and a supportive business environment, means that more Australian tech companies than ever before are looking to the UK as their springboard to global expansion.
Aaron Birkby of Startup Catalyst, who is leading the Queensland delegation said:
We're excited to take another delegation to London Tech Week this year. It's important for Australian investors, start-ups and corporates to experience these global tech hotspots first hand - what's working and what's not; understand the massive opportunity in the European market; and build international connections to benefit the local start-up community back here in Australia.
Victorian Minister for Small Business, Innovation and Trade for Victoria, Philip Dalidakis added:
As home to more than half of the nation's top 20 tech companies, Melbourne is Australia's digital technology hub. Many of our innovative companies have identified the UK as a key target market and the scale and quality of Victoria's London Tech Week delegation underlines the strong desire Victorian tech companies have to do business there.
Amanda Eliason, Europe Head of Investment for New Zealand Trade & Enterprise said:
New Zealand firms have a 'can-do' culture and an ability to extract maximum value from available resources. With a strong history of innovation and as early adopters of new technologies, New Zealand companies are building solutions to global challenges.

This coupled with New Zealand's Asia-Pacific time zone, known market as a test bed and strong consistent top ranking for investor protection, makes our companies attractive to the European business community.
About the UK Department for International Trade
The UK's Department for International Trade (DIT) has overall responsibility for promoting UK trade across the world and attracting foreign investment to our economy.
We are a specialised government body with responsibility for negotiating international trade policy, supporting business, as well as delivering an outward-looking trade diplomacy strategy.
More information is at www.gov.uk/dit and you can follow DIT on twitter in Australia @tradegovukAUS and in NZ @tradegovukNZL.
Media Contact
Annie Galea
Head of Communications
UK Department for International Trade
British Consulate General Sydney
Published 12 June 2017