£6m libraries fund opens for applications
Aims to inspire ambitious and innovative cultural partnerships.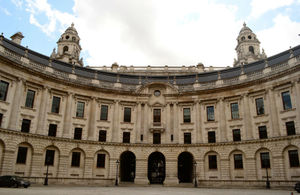 Public libraries are being encouraged to apply for Arts Council England grants to support projects with cultural organisations.
The Grants for the arts Libraries fund, which will invest £6 million of National Lottery money, opened for applications today and will run until March 2015.
The Arts Council wants the fund to inspire ambitious and innovative partnerships that will encourage library users and those living locally to get involved with arts and cultural activities.
Sparking a passion
"Libraries are places in which people develop a real love of books and can access information, but they are also at the very hearts of their communities," Arts Council Chief Executive Alan Davey said. "They can be exciting places in which you can encounter music, drama, sculpture or any kind of art; somewhere that sparks an interest that might just become a real passion."
Culture Minister Ed Vaizey said: "There is a lot of great work going on in libraries and the best library authorities are already finding ways to innovate, join together with cultural organisations and discover new ways of engaging their users. I very much hope that these grants will help more libraries to come up with exciting, forward looking projects."
From next month, the Arts Council will host a series of regional workshops and briefing sessions on the fund for public library staff. Potential applicants can find examples of innovative Grants for the arts library projects on the Arts Council website.
Responsibility for supporting and developing public libraries was transferred from the Museums and Libraries Authority to the Arts Council in October 2011.
Further information
Published 27 September 2012