£6m creative industries and digital content skills investment to boost growth
A new £6 million investment to help the UK's creative industries was announced today.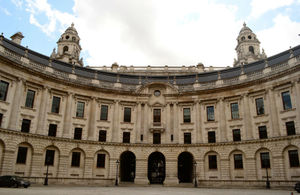 the money, will help the UK's creative industries contribute to economic growth by ensuring they have the skilled workforce they need to compete in a fast-moving world market.
The new money, announced by the Chancellor in his Autumn Statement, will be used to provide entry-level and professional-level training for up to 3,300 people working in our film, television, animation and video games companies.
The money will support training over the next two years and will be matched by the industry.  In what is a hugely competitive and rapidly-changing environment, it will help ensure that our creative industries have the skilled workforce they need to compete in today's global race.
Creative Industries Minister Ed Vaizey said: "Our creative industries are worth over £36 billion a year at the latest count.  They are a real success story and a key part of our economic growth strategy. But they need to make sure that they can continue to compete in the global marketplace - which is hugely competitive and constantly evolving. This new £6m investment will make sure that our creative industries have people with the right skills to make sure they stay at the top."
Today's announcement follows the introduction of new tax reliefs for high-end TV production, animation and video games and will ensure that skills in the creative industries will keep pace with increased economic growth.
Some examples of benefits the £6m funding could deliver include:
Film: £600,000 would support 250 new entrants and existing practitioners in craft and technical areas; £400,000, could support 150 professionals in production management, raising industry standards and decreasing the need to recruit from overseas
TV: £900,000 would help 75 interns into first industry placements and 50 junior professionals could develop their key skills to respond to the production challenges the TV tax relief will attract
Video games: £500,000 would train 500 individuals in the workforce to up-skill them in key priority areas
Animation: £800,000 would establish a Graduate Internship Scheme, creating entry routes for 200 highly skilled new entrants from Creative Skillset accredited HE courses
Creative Skillset's Skills Investment Fund currently manages film industry investment.  However, the fund will now extend its scope to manage investment, including the new match funding arrangement, for all four sectors covered by the tax breaks.
Stewart Till CBE, Chair of Creative Skillset and CEO of Sonar Entertainment said: "Through the Treasury consultation on tax relief our industries have identified the UK's skills and talent as one of the principal drivers of growth and of our global reputation.  We applaud the Government for taking this issue forward.  This much needed and welcome injection of one-off co-investment will help incentivise the delivery of training to develop skills that will support the growth in jobs that the tax reliefs will bring.  We are also delighted that Creative Skillset will be progressing this crucial initiative."
Notes to Editors
Details on the final design of the new tax reliefs will be set out in draft legislation to be published on 11 December.

Details of the announcement of the new tax reliefs (June 2012) can be found on the HM Treasury's website. 

More information on the Creative Industries and their value to the UK economy can be found here.
Industry Quotes
Dave Sproxton, Aardman Animation Ltd Executive Chairman said: "The introduction of the tax reliefs for high-end  TV production, games and animation will undoubtedly result in increased production levels in the UK.  The skills gaps have been recognised for some time now so anything to close those gaps down has to be a good thing. This matched funding initiative delivered through Creative Skillset should help build on the great skills the UK media industry  depends on, helping to develop the talent base that will drive the creative industries to further success."
Ian Livingstone OBE, Life President of EIDOS said: "The UK has the potential to be one of the world's leading talent hubs for the video games and
visual effects industries. This additional funding from industry and government will go a long way in ensuring a continued stream of talent enters the industry,  helping to foster the next generation of world class developers."
Stephen Garrett, Chairman of Kudos said: "This is fantastic news. There is a huge demand for good quality television dramas around the world. In the UK, we have a brilliant track record of coming up with the ideas and talent to produce them and the new tax reliefs were a critical piece of the jigsaw to ensure they are made over here. Today's announcement will help guarantee that our highly skilled Creative Industries workforce is not only sustainable, but might, with this new stimulus, even grow in response to the predicted increased demand for their services in the future".
Josh Berger CBE, President & Managing Director, Warner Bros. UK, Ireland & Spain said: "Warner Bros. has been a long term contributor to and supporter of the existing Skills Investment Fund. The talent and skills of the people working in the creative industries in the UK is second to none but they need to be supported and nurtured now and in the coming years.
"We welcome this additional support from the Government which, when combined with private sector contributions, will help to keep the UK at the leading edge of the world's creative industries."
Press Enquiries: 020 7211 2210
Out of hours telephone pager no: 07699 751153
Public Enquiries: 020 7211 6000
Published 5 December 2012