News story
£550,000 Libor donation for Houses for Heroes
Disabled Scottish veterans to benefit from £550,000 Libor donation.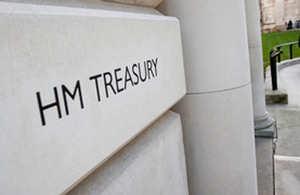 Disabled Scottish veterans will benefit from a £550,000 Libor donation to the charity Houses for Heroes, Chief Secretary to the Treasury Danny Alexander has announced today.
The funding, which will be donated to the Edinburgh-based charity the Scottish Veterans Garden City Association (SVGCA) Future Shared Ownership Consortium, which runs the Houses for Heroes campaign, will deliver 17 new build homes on seven housing developments across Scotland.
These will be designed specifically for disabled veterans, allowing them to live independently in their own homes. They will be built within larger developments, ensuring that veterans can enjoy being part of a wider community.
These homes will help provide a much-needed resource: there are nearly 500 veterans on Veterans Scotland's housing waiting list, and around 400 of these are disabled.
Chief Secretary to the Treasury Danny Alexander said:
It's only right that our disabled veterans, who have fought so bravely to defend the UK, live in wheelchair-accessible homes. That's why I'm delighted to be able to donate £550,000 to build 17 new homes across Scotland.

This money comes from Libor fines on banks – we've taken around £450m from those who broke the rules and demonstrated terrible values, and used the funds to support our brave forces across the UK.
SVGCA Chairman Lt Col Richard Callander said:
This joint funding approach is most welcome and has the potential to resolve the housing shortage for disabled Veterans throughout Scotland
The £551,190 donation will allow the SVGCA to purchase a 20% stake of the market value local authority and/or housing association properties. 17 homes will be delivered on 7 sites across Scotland that the local authorities and housing associations are developing.
The Libor fund has been raised through fines imposed on banks for misdemeanours and attempted manipulation of financial markets. The government is committed approximately £200m of Libor fines to good causes, including £2m to support families of submarine operators in Helensburgh, Argyll & Bute. A further £10 million per annum has been earmarked from 2015 to support the Armed Forces Covenant.
Published 20 March 2015