News story
£50m to upgrade colleges
Successful colleges across England to receive at least £225,000 to modernise facilities, with some receiving up to £1 million.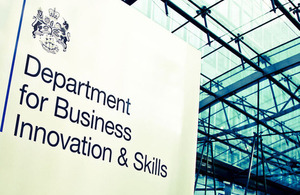 Business Secretary Vince Cable made the announcement at Working Men's College in Camden alongside Further Education Minister John Hayes.
The funding will be matched by the colleges and is expected to attract significant private investment to renovate buildings and provide students with modern equipment.
Dr Cable said:
"In allocating this £50 million funding, we have seen some impressive bids come in for ambitious and innovative projects from colleges that are planning for the future.
"Helping colleges modernise their facilities will give them a much-needed boost at a time when education could not be more important, and I am glad we have been able to provide them with this support."
Mr Hayes said:
"We are keeping our promises to the sector by providing colleges with the funding that will make a real difference to thousands of students, lecturers, and the communities they live and work in.
"Colleges should be inspiring places, where students can gain new skills and enjoy new experiences that transform their lives.
The £50 million grant comprises £30 million of Renewal Grant, split equally between eligible colleges; and £20 million of Enhanced Renewal Grant, taking some allocations up to £1m.
Building will start immediately on most projects, with new facilities becoming available from the start of the 2011 academic year
The grants have come from the reallocation of the Train to Gain scheme, which Mr Hayes announced in June this year.
.
Links
Published 8 September 2010