News story
£50m for college building projects
Further Education colleges could receive around £225,000 each to boost learning and training facilities.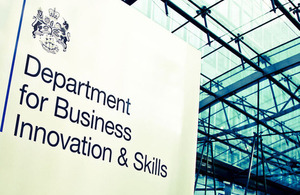 Minister for Further Education, Skills and Lifelong Learning John Hayes announced the funding during a visit to Uxbridge College in London.
Around 150 colleges yet to benefit from the Government's capital building programme will be able to bid for £225,000 under the £30 million Renewal Grant.
An additional £20 million will be available under the Enhanced Renewal Grant, meaning colleges could each be eligible for up to £1 million in funding. Combined with additional private investment, the scheme is expected to deliver building projects of significant value.
The £50 million in funding is available after the Government announced it was refocusing the £200m Train to Gain scheme.
Mr Hayes said:
"We want to make sure as many colleges as possible can benefit from this additional funding we are offering them. The £50 million we have put on the table will make a real difference to college campuses throughout England.
"Colleges are an invaluable resource for individuals and can enrich lives and communities by providing courses and training vital to employers, business and the economy."
Criteria have been set for colleges wishing to submit a bid for a share of the funding. These include:
Condition of the college and its facilities;
The benefits to learners; and
Adding to regeneration of local communities.
The college submitting the bid cannot have received more than £5 million of funding for building projects in the past from the Skills Funding Agency (formerly the Learning and Skills Council).
The bid also needs to show that the building project can be completed by September 2011.
The Skills Funding Agency will collate the bids and allocate funding to successful projects.
**Links
**
Published 21 June 2010