50-IED cache found by UK and Afghan troops in Helmand
Afghan soldiers working alongside British forces have dealt a heavy blow to the insurgency in central Helmand by discovering a deadly stash of bomb-making equipment and weaponry, including 50 improvised explosive devices (IEDs).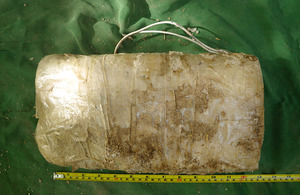 The weapons haul, retrieved from two bomb-making factories in northern Nad 'Ali, is one of the largest made during 16 Air Assault Brigade's six-month tour, and came as the unit prepared to hand over command of Task Force Helmand to 3 Commando Brigade on Saturday 9 April.
38kg of explosives, rocket-propelled grenade (RPG) launchers, bomb-making paraphernalia and drugs were among the items discovered during the joint Afghan National Army and UK operation, which also involved Estonian troops.
Military commanders believe the action will significantly disrupt the insurgency.
Major Matthew Cansdale, Officer Commanding the Brigade Reconnaissance Force, said:
This is some of the most sophisticated equipment we've seen, and we found a large amount of it.
It appears that these people were highly skilled operatives who no doubt supplied their equipment to people across Helmand. Had it been left in the hands of the insurgents, it could have had truly devastating consequences.
Items either removed for analysis or destroyed by the ISAF and Afghan forces included:
• more than 50 pressure plate IEDs
• strips of detonator cord
• improvised detonator initiators
• improvised detonators
• demolition charges
• 38kg of homemade explosives
• RPG warheads
• 1kg of drugs
• a variety of live ammunition (5.56mm, 7.62mm and pistol rounds), and various tools.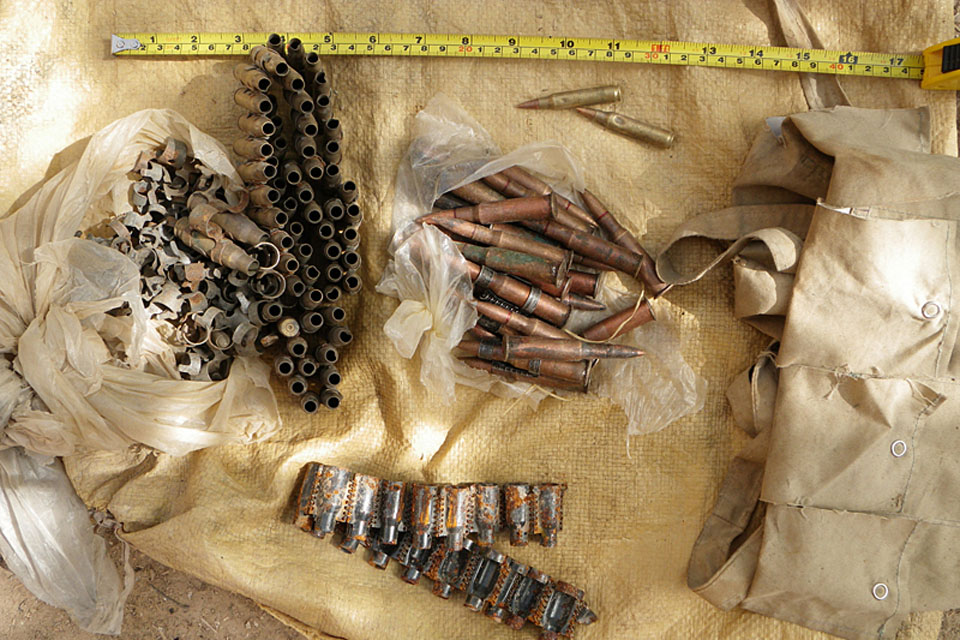 "Removing IEDs before they can be laid and denying the insurgents IED-making equipment is key to bringing peace and security to areas like this," said Major Cansdale.
It is extremely pleasing to know that this operation has reduced the threat to innocent locals and to our fellow soldiers.
Afghan and ISAF security forces have seized numerous weapons caches throughout Afghanistan since the beginning of the year. Joint patrols discovered most of the weapons caches in the southern part of the country.
According to coalition forces, the weapons and bomb-making materials seized include more than 32,000 pounds (14,500kg) of ammonium nitrate, 40 pounds (18kg) of magnesium, 5,550 feet (1,700m) of detonation cord and wire, 400 mortar rounds, 150 land mines, 400 hand grenades, 60 RPG launchers with 260 warheads, and 200 pressure plates. Various small arms were also discovered, including 200 AK-47 assault rifles with nearly 40,000 ammunition rounds.
The caches yielded vast amounts of IED-making material, including blasting caps, saw blades, ball bearings, hundreds of pounds of shrapnel, and two 66-pound (30kg) barrels of homemade explosives, and suicide vests, various other explosives and unexploded ordnance were also removed from enemy hands.
Published 11 April 2011