News story
50-day countdown to Armed Forces Day
With 50 days to go, find out how you can get involved with Armed Forces Day this year.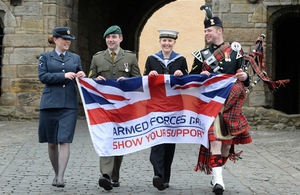 Today (9 May 2014) marks the start of the 50-day countdown to Armed Forces Day 2014 on Saturday 28 June.
Whilst the city of Stirling will lead the national celebrations, Armed Forces Day is celebrated with events large and small throughout the UK.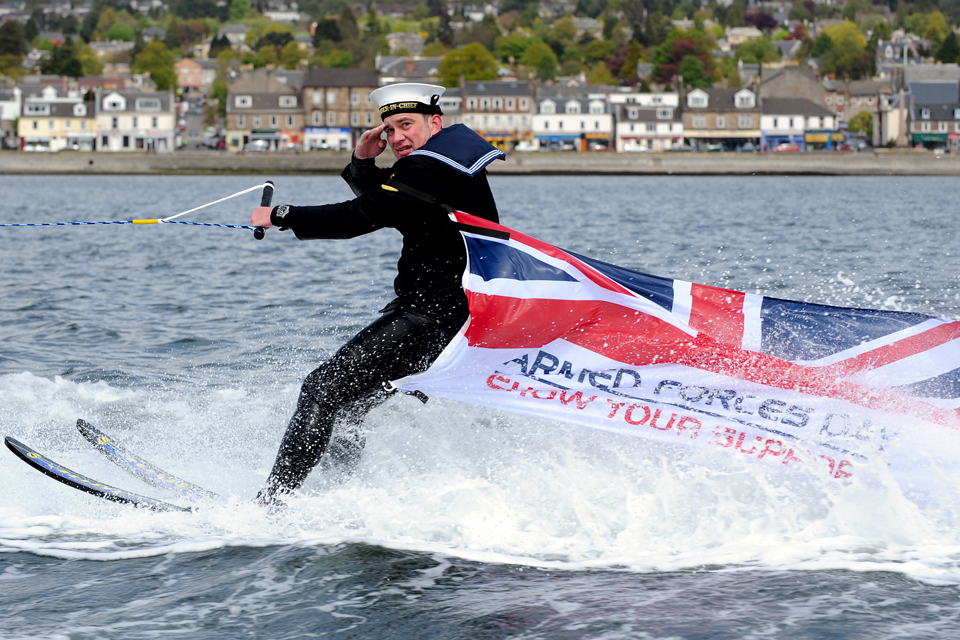 To help communities host their own events the Ministry of Defence has this year awarded over £312,000 in funding to cities and towns across the country, such as Cardiff, Plymouth, Weymouth, Portland, Wrexham, Greenwich and Scarborough, who will all be marking the big day.
The annual funding scheme saw local councils, organisations and communities apply for up to £10,000 to help with the costs of hosting festivities and to celebrate the UK's armed forces past and present.
It really does mean a lot to the men and women of our armed forces, especially those serving in Afghanistan. Craftsman Nathan Williams, from Kirkwall in the Orkney Islands, said:
Seeing people showing their support on Armed Forces Day gives me pride in myself and the job that I do. Armed Forces Day makes it easier for my friends and family back home to understand and accept what I'm doing out here on operations.

The support the public show doesn't just help the soldiers over here, but really helps our families back in the UK as well.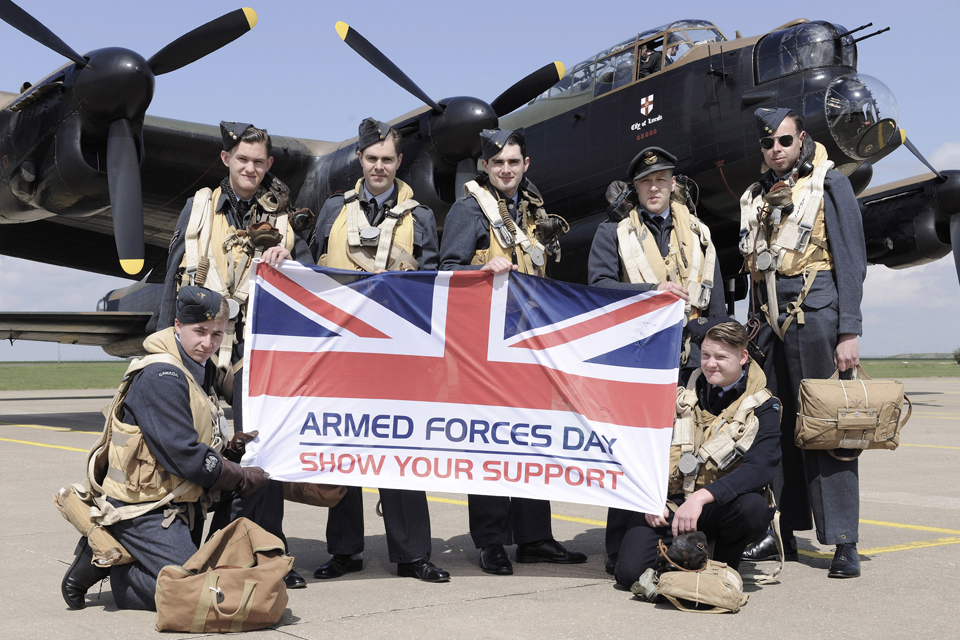 Previous Armed Forces Day activities held across the UK have included themed horse racing events, a big band dance, a gala day and 'proms in the park'. Many of the events have offered discounts and vouchers to our service personnel and their families to show their support.
So wherever you live, find out about the events near you and how you can show your support for the armed forces. If something isn't happening in your area, how about organising your own event? Find ideas and tips on how to hold a party here.
Published 9 May 2014