£5 million boost for Church to deliver stronger, more integrated communities
The Near Neighbours programme will offer small grants to communities that have bright ideas for local inter faith projects.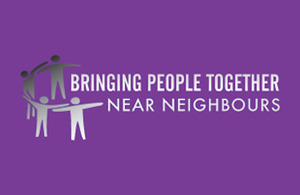 The Church Urban Fund has welcomed a boost of £5 million for an initiative that will bring people of different faiths together - to collaborate on projects to improve their neighbourhood and get to know each other better.
The 3 year programme, called Near Neighbours, will offer small grants to communities that have bright ideas for local inter faith projects. A wide range of community, education, environmental, arts, and sports activities will be eligible, as long as they encourage involvement by local people from different faiths or none.
Near Neighbours taps into the unique Church of England parish system which has presence in all neighbourhoods and an ethos as the national Church, with a responsibility towards all in the parish, as well as the Church's decades of experience in funding community projects in deprived areas.
Communities Secretary Eric Pickles said:
"Religious organisations play an enormous pastoral role in our neighbourhoods and have excellent networks within our communities - none more so than the Church of England. They have been getting on with their work for centuries - offering support to youth groups, parents and pensioners and providing services to those in need.
"Near Neighbours will build on this and bring folks from different backgrounds together for the good of the community - be it a sports event or working together to improve a local park, it will mean meeting your neighbours and getting on.
"There are very few faith groups that don't look beyond their own faith and congregation to put something back into the community that surrounds them, so this project will build on that and I encourage people to get involved."
The Department for Communities and Local Government has awarded the funding to the Church Urban Fund to strengthen and expand its inter faith and community development work and help break down barriers between groups of people. Near Neighbours will be set up as a charity by the Church Urban Fund and Church of England.
Church Urban Fund's chief executive Tim Bissett said:
"We welcome the government's recognition of the vital role churches and faith-based organisations play in local communities. More than 20 years experience has shown us local people often hold the key to solving local problems. Church Urban Fund is already working in these communities and will also use the Church's existing strong relationships and infrastructure to make this idea a reality.
"We're also excited by the opportunities this grant presents for us to work alongside committed people from all faiths to bring about much-needed change in some of England's most diverse areas."
Near Neighbours will start operating later in 2011 in locations in the M62 "mill towns" corridor, Leicester, East London and Birmingham, drawing on the resources of local churches long established in all the neighbourhoods in these areas.
The Church Urban Fund will deliver Near Neighbours in partnership with other bodies, such as the 2 below.
The Feast organises work in schools in the multi-religious Sparkhill and Aston areas of Birmingham, with the aim of developing better relationships between young people of Christian and Muslim faiths. Schools outreach workers build on initial encounter sessions with longer-term events that create a safe, trusting environment in which teenagers can share their faith experiences, gain a better understanding of each other's lives and develop friendships.
The Nehemiah Foundation provides training and mentoring for people and organisations seeking to develop their communities. Their 18-month full time Community Regeneration programme involves participants working with a host organisation while they learn how to assess community needs, developing business plans, carrying out an audit of previous work in the area and measuring its impact, organising local support, and building networks for effective communication. The Foundation has links with various local bodies, allowing it to tap into a wide range of areas of expertise. The Near Neighbours project will use the Foundation's expertise to train community organisers.
Published 21 February 2011