£5.5 million crime fighting funds open
The £5 million 'community action against crime: innovation fund' is now open for bids from local voluntary groups.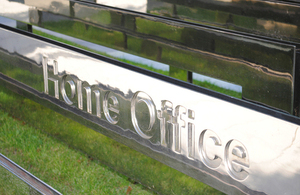 Active citizens
The fund (previously announced with a news story on this site) is designed to bring together active citizens and encourage new and creative ways of working to tackle crime. Voluntary and community sector groups have until the 1 December to get their applications in.
Minister for Crime Prevention and Antisocial Behaviour Reduction, Baroness Browning said: 'Voluntary groups play a vital role in empowering communities to work together to tackle the crime and antisocial behaviour that blights many of our towns and cities. 
'This new funding will help us to drive up action, encourage more creative solutions and build safer neighbourhoods for everyone.'
Practical help and support
National voluntary sector bodies also have the chance to bid for £550,000 through the 'support and modernisation fund', which will provide practical help and advice to local frontline voluntary groups that support Home Office objectives. The closing date for applications is Friday 23 September 2011.
Published 6 September 2011