Press release
£4m of new funding for English museums and galleries delivered through joint-fund
DCMS and the Wolfson Foundation relaunch capital funding scheme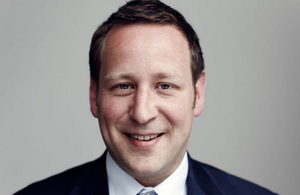 Museums and galleries across England will benefit from grants worth more than £4 million, Culture Minister Ed Vaizey announced today.
The grants, jointly funded through a partnership between the Department for Culture, Media and Sport and the Wolfson Foundation, will be used for renovation and improvement projects in museums and galleries. The new funding will allow institutions across the country to increase access, improve displays and enhance public spaces.
The partnership has committed £39 million and funded 336 projects throughout England since the Museums and Galleries Improvement Fund was created in 2001.
Museums and galleries will be invited to submit bids for capital funding from April 2016.
Culture Minister Ed Vaizey said:
Our national and local museums and galleries are among the best in the world and this fund is an important contribution to their continued success.
The partnership with Wolfson is a much-valued source of support for the sector and a fantastic example of what can be achieved when public funds are matched with private philanthropy.
Paul Ramsbottom, Chief Executive of the Wolfson Foundation said:
We are very pleased to renew this successful partnership with government, which has allowed hundreds of museums and galleries across to England to refurbish their spaces, providing better experiences for those visiting their wonderful collections.
The Wolfson Foundation's focus is on excellence, and this programme exemplifies what can be achieved when public funding and private philanthropy work together to support the museums sector.
Press enquiries: 020 7211 2210
Published 23 March 2016