£4m in counterfeit goods seized at East Midlands Airport
The counterfeit goods were seized over the last year by UK Border Agency officers. They have now received an award for their work.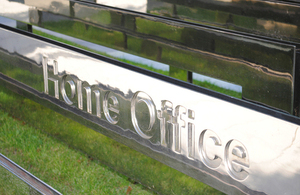 The team at the airport received an award for their work from the Anti-Counterfeiting Group. Among the items they seized were fake GHD-branded hair straighteners worth £117,884 and products labeled as Nintendo valued at £155,135.
World Anti-Counterfeiting Day
The announcement coincides with World Anti-Counterfeiting Day today, which raises awareness about the problems associated with fake goods.
UK Border Agency officers across the country work closely with key manufacturers and organisations like the Federation Against Copyright Theft to identify and seize fake goods before they're purchased by unsuspecting buyers.
The Anti-Counterfeiting Group estimates that fake products cost the UK economy approximately £11bn a year, and the Treasury up to £550m in lost VAT and duty.
If it looks too good to be true, it is
Alex Lawther, UK Border Agency Assistant Director, said, 'These results make it abundantly clear just how seriously we take the smuggling of counterfeit goods, a crime which deprives the public purse of millions of pounds of valuable revenue every year. Our officers work tirelessly to detect and detain smuggled goods, disrupting an illegal trade which cheats British taxpayers and undercuts honest businesses.
'Smugglers are only out to make a profit. The goods are often dangerous and the proceeds can be used to fuel serious organised crime. Many people enjoy finding a bargain, but the UK Border Agency's message to the public is straightforward: Quite simply, if something appears to be too good to be true, it is.'
If you suspect counterfeiting
Anyone with information about activity they suspect may be linked to counterfeit goods should call 0800 595 000.
Published 8 June 2010