£400k boost for UK film production and a new approach to film education
Government responds to the recent film policy review.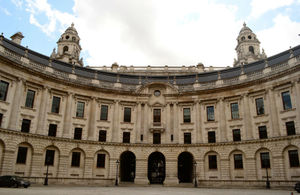 Culture Minister Ed Vaizey has today announced a package of measures to strengthen the UK film industry as part of the Government's response to Lord Chris Smith's recent review of British Film Policy.
"The UK film industry is a real success story," said Mr Vaizey. "Economically and culturally British film makes a great contribution and it's vital that we make the most of the very real opportunity for the economic growth it offers."
 The measures announced today include:
A £400,000 funding boost for overseas investment in UK film production
Financial incentives to reward commercial success by returning development funding back to companies that achieve box office success
A new approach to film education bringing together making, seeing and learning about film, which will be available in every school across the UK.
The majority of the review's recommendations are directed at the BFI, which today published its Future Plan consultation that sets out its proposals to implement the independent panel's findings.
Further information
Published 15 May 2012