4,000 people to take part in London 2012 test event
Biggest exercise yet to test plans for the London 2012 Olympic and Paralympic Games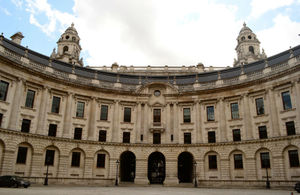 4,000 people across the country will this week take part in the biggest exercise yet to test plans for the London 2012 Olympic and Paralympic Games.
The third and final 'command post exercise' will simulate a number of incidents that could happen during the Games and test how different agencies work together to deal with them. These exercises are part of a wider testing programme being run by Olympic organisers.
This week's test will replicate the eighth, ninth and tenth days of the Olympics (4 - 6 August) where 26 sports will be taking place across 14 venues, including beach volleyball at Horse Guards Parade, the triathlon in Hyde Park and tennis at Wimbledon.
Jeremy Hunt, Secretary of State for Culture, Olympics, Media and Sport, said:
"Obviously nothing can fully prepare us for the reality of hosting the world's biggest sporting event, but we really want to make sure we do all we can to ensure we deliver an Olympics and Paralympics that are as safe and secure as possible, while also making sure everyone involved has a great time."
The will run from 24-26 April and involves the Games organisers, the Government, emergency services, local councils, health providers and transport operators.  It will test the effectiveness, resilience and decision-making capability of key Games-time command and control structures and processes.  These will include communication between the Games organisers, the Government and other partners, as well as communication with the media, the general public and operational staff.  
Press Enquiries: 020 7211 2210
Out of hours telephone pager no: 07699 751153
Public Enquiries: 020 7211 6000
Published 23 April 2012