38 degrees and Health Bill
38 degrees has issued legal advice on the Health and Social Care Bill.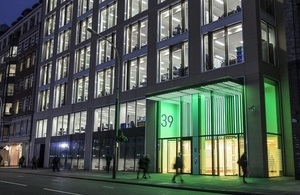 In response, a Department of Health spokesperson said:
"We have already responded in detail to 38 degrees. in that response we made clear the Secretary of State will continue to be responsible - as now - for promoting a comprehensive health service. The NHS will always be available to all, free at the point of use and based on need and not the ability to pay. To say otherwise is absolute nonsense.
"We also made clear that modernising the NHS will both safeguard the future of our health service and will deliver a world class health service that puts patients at the heart of everything it does. The independent NHS Future Forum confirmed there is widespread support for the principles of our plans.
"Competition is not, and will not be, used as an end in itself. The Bill does not change current UK or EU competition legislation or procurement legislation or the areas to which they apply."
Published 30 August 2011