£363 million for broadband roll-out in England and Scotland
Just over £363 million in Government investment is set to take broadband to all homes and businesses in England and Scotland.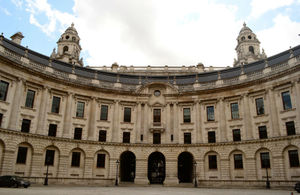 Secretary of State for Culture, Olympics, Media and Sport Jeremy Hunt announced today that counties in England are set to get £294.8 million, and Scotland £68.8 million. 
This is part of £530 million of Government investment to ensure that the UK has the best superfast broadband network in Europe by 2015, with 90 per cent of homes and businesses having access to superfast broadband and for everyone in the UK to have access to at least 2Mbps.
To access these investment pots, local authorities and the Scottish Government will need to play their parts.  In England each county council or local enterprise partnership will lead broadband roll-out in their area, draw up an effective delivery plan, and match the Government's investment with European, their own or private funds.  In Scotland the Scottish Government will need to consider how best to use the funds.
Mr Hunt said: "I am absolutely determined that the UK will have the best superfast broadband network in Europe by 2015 - one that we all benefit from.  Fast broadband is absolutely vital to our economic growth, to delivering public services effectively, and to conducting our everyday lives.
"But some areas of the UK are missing out, with many rural and hard-to-reach communities suffering painfully slow internet connections or no coverage at all.  We are not prepared to let some parts of our country get left behind in the digital age.
"The Government is investing £530 million of public money to help bring broadband to every home and business in the UK.  We are doing our part - it is now up to local authorities and the Scottish Government to do their bit, to get on board and work with us to secure the social and economic future of their communities.
"I urge all those suffering the frustration of slow internet connections to make it clear to your local elected representatives that you expect them to do what  is needed  to access this investment and to deliver broadband to your community."
The private sector on its own will take superfast broadband to around two-thirds of UK households and businesses - this funding will be used to help take broadband to the remaining third by making it viable for business to invest.
The allocations made today are based on need - the Government has looked at the areas where the market will fail to deliver superfast broadband to enough premises on its own, and the cost of that.  It is not based on the number of people living or working in a county.
Environment Secretary Caroline Spelman said: "In the 21st Century it is unthinkable that parts of England still do not have access to broadband. Rural communities should never be overlooked when it comes to services that most of us take for granted.
"Decent internet access is vital for the social and economic growth of our rural towns and villages. It is an essential piece of kit for modern businesses, as well as for homes and schools. The money provided to local authorities through this scheme will help end the digital divide that still exists, and allow people living in the most remote parts of our country to enjoy the same online opportunities as everyone else."
The Secretary of State for Scotland Michael Moore said: "This is a major investment in rural broadband for Scotland. It means nearly £70 million of UK Government investment will go into improving the connectivity of rural areas. The Scottish Government should match the funding and help provide our rural communities with the broadband services they need so badly.
"Broadband provides a key lifeline for businesses and individuals and is long overdue in communities stretching from the Borders to the Highlands & Islands. This Government is investing in a change for the better and I hope the Scottish Government will follow that example."
Notes to Editors
Allocations for Wales and Northern Ireland have already been announced.
Further details on the Government's broadband strategy.
The market will provide superfast broadband to around two thirds of the country. The Government believes it is essential the whole country share in the benefits of high-speed internet access and is investing £530 million over this Parliament (confirmed in the spending review in October) to bring superfast broadband to the third of UK homes and businesses that would otherwise miss out. A further £300 million will be available by 2017 as part of the TV licence fee settlement. 
Funds have been allocated to all English regions except to Greater London (where the market is expected to deliver) or to South Yorkshire and Cornwall (where the Regional Development Agency is already investing public money).
The Scottish Government will want to consider how best to use this investment, but if it provided match funding that would deliver superfast broadband to 90 per cent of Scottish premises, and at least 2 Mbps to everyone.
Ofcom defines 'superfast broadband' as broadband with speeds greater than 24 Mbps.
Press Enquiries: 020 7211 2210
Out of hours telephone pager no: 07699 751153
Public Enquiries: 020 7211 6000
Published 16 August 2011