News story
33,000 more people in NI employed than 5 years ago - Villiers
Speaking after the release of Northern Ireland labour market figures earlier today, Secretary of State, Rt Hon Theresa Villiers commented: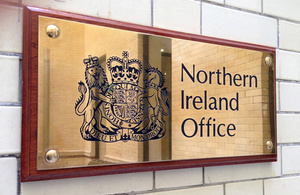 While today's rise in the claimant count is disappointing, there are still 33,000 more people in work in Northern Ireland than five years ago.
The government's long term economic plan is working; but as we said at the election there is still more work to do. We are determined to promote economic growth in Northern Ireland by boosting the private sector, reducing corporation tax to attract inward investment, and cutting taxes for working people.
It is also important that local politicians deliver on their SHA commitments on sustainable public finances to build a brighter, more secure future for Northern Ireland
Published 15 July 2015