31 Squadron Tornados head to Gulf for Ex Shaheen Star
Royal Air Force personnel and aircraft from RAF Marham will shortly be departing for Exercise Shaheen Star, taking place in the United Arab Emirates later this month.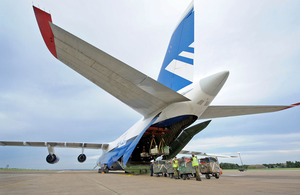 Tornado GR4s from 31 Squadron, based at the Norfolk station, will conduct intensive training over a number of weeks, working alongside air forces from partner nations in the region.
As part of the preparations for the exercise, a massive Antonov heavy-lift transport aircraft landed at the Norfolk base to collect some of the equipment required to support the exercise; it will depart on Sunday.
The base's Tornado GR4s and personnel have been heavily involved in many exercises and operations over the last 12 months, including flying missions over Libya, as well as being currently deployed in Afghanistan.
Marham's Acting Station Commander, Wing Commander Andy Turk, said:
These operations and exercises underline the need for good training and the RAF Tornado Force is delighted to have been invited by our Arab partners in the Gulf to deploy there on exercise.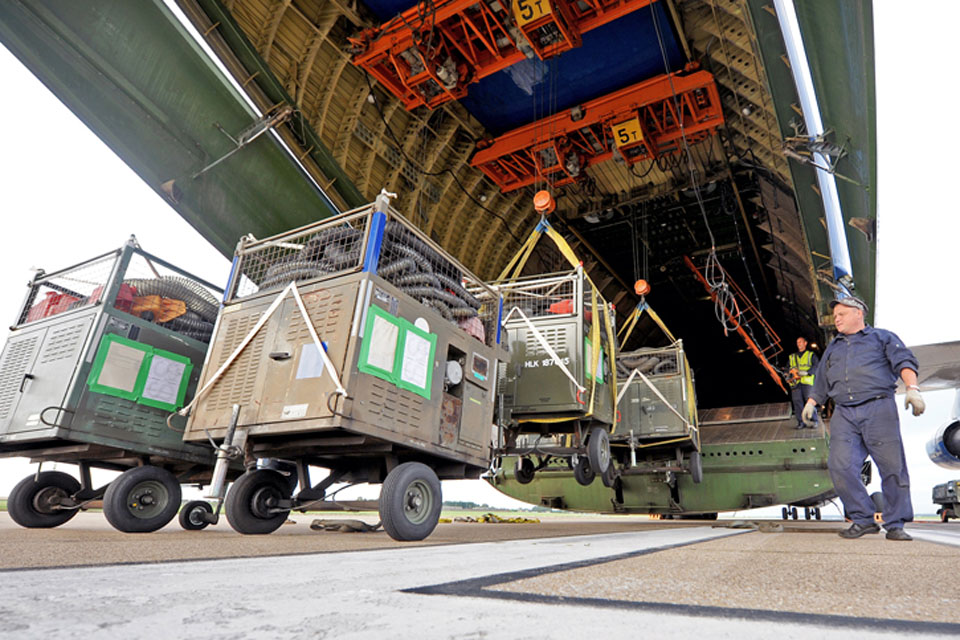 The squadron will be supported by many personnel both back at RAF Marham and in the Gulf, including engineers, weapons specialists and administrative staff.
Wing Commander Turk added:
We are very much looking forward to this exercise. We last flew with our Arab partners during the coalition operations over Libya last year.
This is a good opportunity to renew our professional acquaintance whilst benefiting from training together in a diverse and challenging environment.
Published 4 September 2012