£30m for vulnerable victims and their families
Vulnerable crime victims across England and Wales will benefit from £30m of funding, over the next three years, Ken Clarke announced.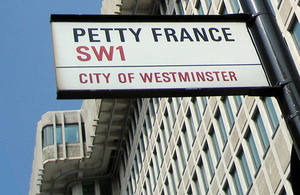 The money will go to support local organisations that have a proven track record in supporting victims at their most vulnerable.
Children's groups are among those that will benefit, along with charities supporting victims of rape, domestic violence, hate crime, burglary, anti social behaviour and other violent crime.
Those bereaved by murder, manslaughter and fatal road traffic crimes will also get the specialist support that they need. 
Kenneth Clarke said: 'Grass-roots groups know the needs of their local area - and bring a wealth of experience to our drive to support the most seriously affected, vulnerable and persistently targeted victims of crime as they rebuild their lives. Funding these local organisations will help bring a targeted, sustained and tailored service to those who need it the most.
'This approach, coupled with our plans to reduce re-offending and to break the cycle of crime, will help us achieve our dual goals of protecting society and better supporting victims.'
Sustained support
Abigail Finnegan, chief executive of the Safety Net Advice and Support Centre for rape victims in Cumbria, said: 'Ministry of Justice funding will help us reach children and families affected by rape and sexual abuse, particularly on the West Coast of Cumbria, where services for this type of work are few and far between.
'The provision of sustained funding means that a postcode lottery of specialist services is removed in West Cumbria and that we have increased capacity to provide long term specialist support to those who need it most.'
Published 12 July 2011