30-year sentence for solar panel fraudsters
Six men have been sentenced for a total of just over 30 years for their part in a £17 million solar panel fraud scheme.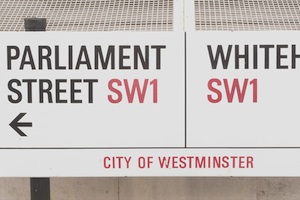 Stephen Wilson, Robert Ross, Niall Hastie and Kenneth Reid, as well as brothers David Diaz and Ludovic Black, appeared at Liverpool Crown Court on 1 October after being found guilty of conspiracy to defraud by false representation. This followed an investigation by the SFO, Insolvency Service and several other organisations.
Over more than two years, the six men devised a scam to sell and install solar energy panels which would enable their customers to generate extra income in addition to the Government's Feed-In Tariff. However, they defrauded around 1,500 victims including elderly, retired and vulnerable people.
The Insolvency Service originally received complaints about Solar Energy Savings Ltd and were concerned as they had previous dealings with some of the six fraudsters through a previous investigation into a company miss-selling domestic alarms.
Investigators discovered that representatives of Solar Energy Savings would encourage people to spend significant sums to install solar panels. The incentive for the customers was the offer of an additional cashback scheme which falsely guaranteed that their costs would be separately and safely invested, insured and returned to them in full in a number of years, risk-free.
In reality no such guarantee existed and no money was ever invested as claimed, leaving the victims out of pocket for between £10,000 and £20,000.
Investigators also found that their salespeople used unscrupulous tactics, such as describing the offer as a limited promotion and indicating that the customer was in an 'optimum' position, no matter what the reality.
And instead of reinvesting the funds as promised, the money was transferred between Solar Energy Savings and other companies to misdirect law enforcement, prolong the scam and aggressively pursue more fraudulent sales through apparently separate entities.
The defendants' bank accounts also showed that they had paid themselves around £1.9m from the companies and were enjoying extravagant lifestyles including driving sports cars, having cosmetic surgery and taking private jet flights to Switzerland and Italy.
Through a petition to the court from the Secretary of State, Solar Energy Savings Ltd was wound up in the court in July 2012 before the Insolvency Service formally disclosed their findings to the SFO to assist in the criminal prosecution.
Stephen Wilson accepted a Disqualification Undertaking in December 2013 for 13 years in connection with his conduct in Solar Energy Savings, while David Diaz (9 years), Ludovic Black (9 years) and Robert Ross (10 years) were also subject to disqualifications for their roles in associated companies.
The criminal prosecution led by the SFO took four years to collect all the evidence necessary, aided by Police Scotland, Greater Manchester Police, the Trading Standards Agency and the Department for Business, Energy and Industrial Strategy.
Scott Crighton, Chief Investigator for the Insolvency Service, said:
This was a complex investigation, which involved close working between the SFO and the Insolvency Service. In addition to supplying the SFO with all the information we had gathered during civil proceedings, our officers provided further details in the build-up to prosecution, prepared materials for the defence and also attended court to give evidence.
The six men cheated a vast amount of people out of thousands of pounds and their sentences should serve as a warning to others that we remain committed to pursuing those who abuse and defraud vulnerable victims.
Lisa Osofsky, Director of the Serious Fraud Office said:
These men built predatory schemes to steal thousands from the hard-earned savings of vulnerable people while pretending to offer them a chance to improve their own financial security.
I'm extremely proud of the way our team worked hand-in-hand with law enforcement partners to untangle this complex and predatory fraud.
The 6 offenders were sentenced by His Honour Judge Warnock:
Ludovic Black: 7 years and 6 months for the fraud offence and a consecutive sentence of 2 months for the bail offence
David Diaz: 6 years and 6 months for the fraud offence and a consecutive sentence of 2 months for the bail offence
Stephen Wilson: 4 years and 6 months
Robert Ross: 4 years and 6 months
Niall Hastie: 3 years and 6 months
Kenneth Reid: 3 years and 6 months
Published 11 October 2018