News story
3 YORKS becomes 1 YORKS
The Yorkshire Regiment held an Exchange of Colours parade in Warminster yesterday, as it reorganises as part of Army 2020 restructuring.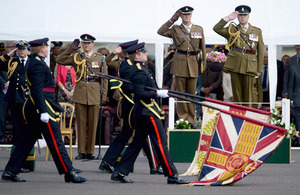 3rd Battalion The Yorkshire Regiment (3 YORKS) has been renumbered to become 1st Battalion The Yorkshire Regiment (1 YORKS) as part of changes announced by the Secretary of State for Defence back in March of this year.
His Royal Highness The Duke of York, Colonel-in-Chief of the Yorkshire Regiment, oversaw the parade at Battlesbury Barracks in Warminster, Wiltshire. He said:
Today marks the start of a new chapter in the annals of regimental history and it is very good to see you on parade. This regiment has a very proud history and I am convinced those of you on parade will go from strength to strength. I wish you well serving the Queen and the Crown.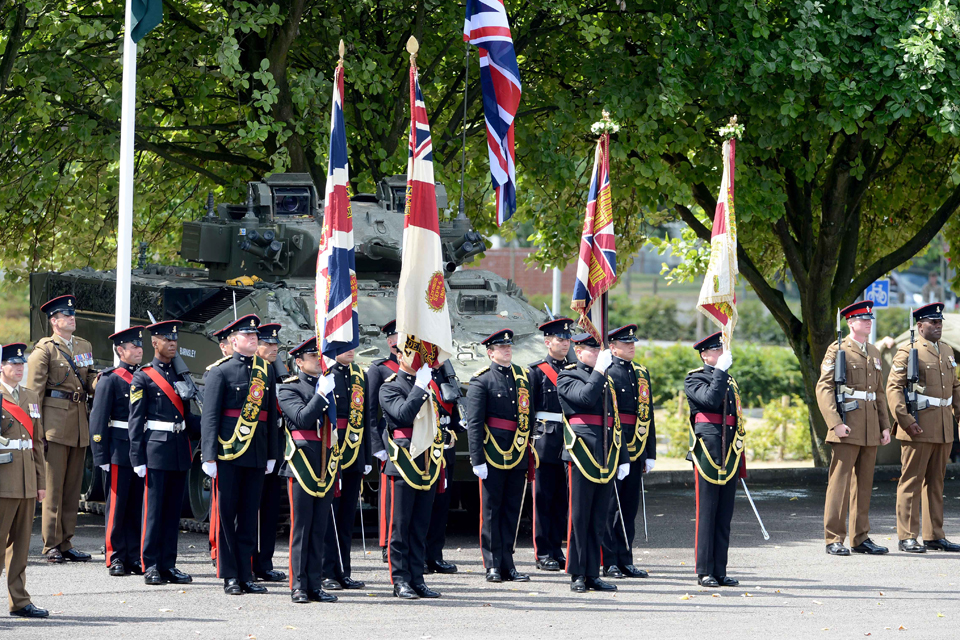 Lieutenant Colonel Zac Stenning, Commanding Officer of 3 YORKS, said:
As professional soldiers we are marching forward with the history that has gone before us, and which we will honour as we go forward. We have excellent kit in the Warrior armoured fighting vehicle, wonderful barracks and a wonderful town, and a new stronger team full of great Yorkshiremen ready to go forward.
The Army 2020 future force structure positions the Yorkshire Regiment at the heart of the Army's capabilities.
1 YORKS will form part of the new Reactive Force under 12th Armoured Infantry Brigade – one of the 3 armoured infantry brigades to be based around Salisbury Plain, the others being 1st and 20th Armoured Infantry Brigades.
Published 26 July 2013