£2m allocated to playing fields
First round of investment made under Protecting Playing Fields programme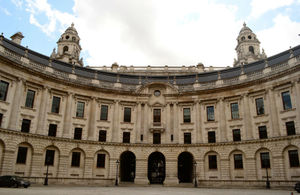 Sports clubs and local groups across England have received more than £2 million to protect and improve their playing fields.
Nearly 50 areas will benefit from the first wave of National Lottery investment through Sport England's Protecting Playing Fields fund.
Communities are now being invited to bid for support when the second round of the scheme opens on 24 October.
"These investments will transform the local pitches where many young people have their first experience of sport," Sport England Chair Richard Lewis said. "With all of the playing fields safe from development for at least a generation, communities across England can look forward to years of sporting enjoyment."
Protecting Playing Fields is part of the Places People Play legacy programme to bring the inspiration of London 2012 into communities across the country.
Sport and Olympics Minister Hugh Robertson said: "When we speak about leaving a lasting legacy from hosting the 2012 Olympic and Paralympic Games, it's about offering people more opportunities and better facilities to play sport, and protecting playing fields is central to this ambition. Thousands of sportsmen and women will now benefit from Sport England's Protecting Playing Fields legacy fund seeing improvements to existing sites and bringing disused community playing fields back into use."
All 48 playing fields will be protected from developers for at least 25 years, and 27 sites will also become Queen Elizabeth II fields thanks to a partnership with the charity Fields in Trust. The awards include the purchase of five playing field sites totalling 25 acres and 13 pitches.
The scheme simplified the application process for fundng, opening it up to groups that have not previously received public money. Almost half the successful bidders in round one were first-time applicants.
Applications for round two will be accepted via Sport England's website between 24 October and 12 December.
Further information
Published 20 October 2011