£2m a year for human trafficking victims
Victims of human trafficking will be helped to recover from sexual exploitation and forced labour by a £2m service headed by Salvation Army.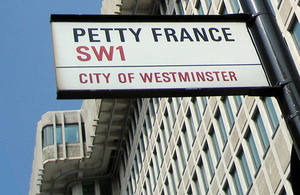 Men and women who have suffered exploitation through trafficking will be given specialist support to help them recover and rebuild their lives, including safe accommodation, counselling, medical care, translation services and legal counselling.
 
The Salvation Army has a strong track record of supporting victims of human trafficking and will work with a wide range of experts to ensure that specialist, individually tailored support is available to every victim. This will include gender-specific services and support for victims with disabilities and mental health needs.
 
Justice minister, Crispin Blunt, said:
'This funding will allow the Salvation Army to work together with counter trafficking agencies and specialist support organisations to provide an escape route for these men and women.'
 
Major Anne Read, The Salvation Army's Anti-Human Trafficking Response Co-ordinator for the UK and the Republic of Ireland, said: 'For many years we have worked with and campaigned for these vulnerable victims, working with government, police and other agencies to help victims of human trafficking.
We are also partners on many of the groups which exist to ensure this issue is kept on the public agenda.'
 
Mai, a female victim of trafficking from Thailand who has been helped by The Salvation Army's services, said:
'I was forced to work 24/7 as a prostitute and to take drugs - things I didn't want to do.
 
'The Salvation Army supported me financially, emotionally and physically, getting me the medical attention I required after the trauma I had endured.'
 
The Salvation Army, which already runs safe housing for victims of trafficking, will use the government funding to provide approximately 25 per cent of support services and commission the remaining support from experienced, specialist groups - ensuring victims get the best available help.
 
The Salvation Army won the government tender to provide this existing service to victims of human trafficking in April, which begins in July.
Published 9 May 2011