Press release
£2.7 million jobs boost for Wakefield
Simon Hughes MP visits Harvard Engineering to see progress of the company's £22 million expansion project at its site in Wakefield.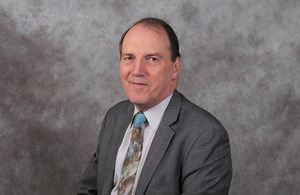 Simon Hughes, Minister of State for Justice and Civil Liberties, has today (16 October 2014) visited Harvard Engineering to see progress first-hand of the company's £22 million expansion project at its site in Wakefield.
Harvard Engineering – which designs and manufactures lighting products – was awarded £2.7 million through the government's Regional Growth Fund (RGF). The investment is enabling the business to bring 306 new jobs to Wakefield in a four year period from October 2013 and has safeguarded a further 50 jobs.
The Minister today toured the company to see how the cash from the RGF is helping to boost jobs and growth across the region with a new centre that will increase their design and manufacturing capacity.
Mr Hughes said:
The Regional Growth Fund is a helping hand from government to create thousands of jobs that last, boost the private sector and re-balance the economy.

I am thrilled to see that the people of Wakefield are to benefit. Companies like Harvard Engineering and the people who work there are helping us to build a stronger economy and a fairer society for this generation and the next.
Through the RGF companies commit to creating jobs and investing in their regional economy in return for government funding. So far £280 million of RGF money has been invested in businesses across Yorkshire and Humberside, helping to create 63,000 new jobs as companies have committed to investing an additional £1.7 billion.
Across the country the RGF has funded private sector projects which will create 573,000 jobs, with the government committing to invest a total of £3.2billion nationally, attracting £16 billion of investment from business and industry.
The latest round of bids – Round 6 – guarantees at least a further £200 million of funding nationwide that will create thousands of jobs and further fuel our recovery. This round has seen 174 bids across the country totalling over £800 million – with 14 bids totalling £68 million across Yorkshire and Humberside.
Ministers are visiting companies around the country today following a meeting of the Local Growth Committee chaired by the Deputy Prime Minister Nick Clegg this morning.
Notes to editors
The government's Regional Growth Fund is a £3.2 billion fund designed to help companies in England to grow. So far £2.9 billion has been allocated to support projects and programmes committed to deliver sustainable jobs and economic growth. For more information, please go to RGF page.
Published 16 October 2014