£230,000 grants for library projects
Thirteen schemes to receive money through the Libraries Development Initiative.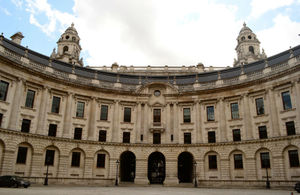 Arts Council England and the Local Government Association (LGA) have today announced funding for library projects across the country.
A total of £230,000 will be awarded to the 13 projects, which are designed to test new approaches to library service delivery, looking at ways libraries can work together with arts and other cultural organisations.
The Libraries Development Initiative builds on the Future Libraries Programme, which was run by the Museums, Libraries and Archives Council (MLA) and the LGA, to look at new approaches to public library service delivery. The Arts Council assumed responsibilities for museums and libraries from the MLA last October.
Today the Arts Council has also published a summary report on a project which has provided skilled library staff and volunteers to coach elderly and housebound people in connecting to the internet.
The Opening up a New World project was initiated by the MLA and is now managed by the Arts Council. It is run in partnership with Race Online 2012, the BBC, the Society of Chief Librarians and Microsoft.
Further information
Published 13 February 2012