£20m to get more college students playing sport
Sport Makers to be appointed across the country. Tens of thousands of students in further education are set to benefit from improved opportunities…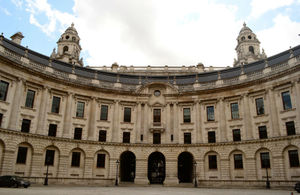 Tens of thousands of students in further education are set to benefit from improved opportunities to play sport thanks to new National Lottery funding.
Sport England has announced that £17 million will be used to fund 150 new jobs for sports professionals to act as College Sport Makers, helping students get involved in sport.
Colleges were also invited to apply for grants from a £3 million pot to help them run new sports projects, such as buying equipment to make additional sports available.
Research has shown that college students play the least sport of young people aged 16 and over who are in education. Just 50 per cent do sport at least once a week, compared to 53 per cent of higher education students and 65 per cent of school pupils.
Sporting habit for life
Culture Secretary Maria Miller welcomed the announcement, which she said would make a "real difference" in helping young people develop a sporting habit for life.
"Following the success and enthusiasm generated by the summer, I am determined to keep up the momentum of the Olympic and Paralympic Games and get more people playing sport," Mrs Miller added. "Raising participation levels among young people is absolutely crucial."
Richard Lewis, Chair of Sport England, said: "Too many teenagers drop out of sport when they leave school, as it gets squeezed by competing demands like studying, work and relationships. We want College Sport Makers to remind young people how much fun sport is and to help them build it into their schedules."
The investment is part of Sport England's five-year, £1 billion youth sport strategy that aims to continue the growth in sports participation.
Further information
Published 15 October 2012